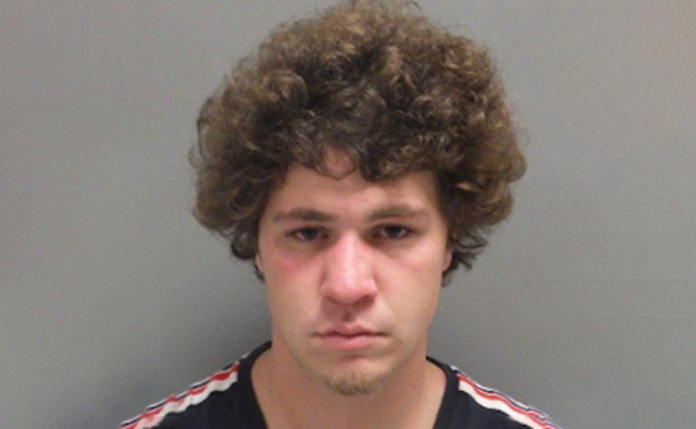 West Monroe, LA – According to the Ouachita Parish Sheriff's Office, his name is Walker Lane Gibson and he was arrested on Wednesday.
The 21-year-old man is now charged with simple criminal damage to property and theft of a firearm.
The responding deputies made contact with the victim who told them that the 21-year-old man (their daughter's ex-boyfriend) damaged their vehicle while they were out of town and had video footage of the incident.
The victim said that Gibson also took their handgun.
The responding deputies reviewed a security footage and observed Gibson walking on the car with a handgun.
Deputies made contact with the 21-year-old suspect and he reportedly told them that he was extremely intoxicated and walked across the victim's vehicle.
He also admitted to taking the handgun.
This incident remains under investigation.
This is a developing story and it will be updated as new information become available.