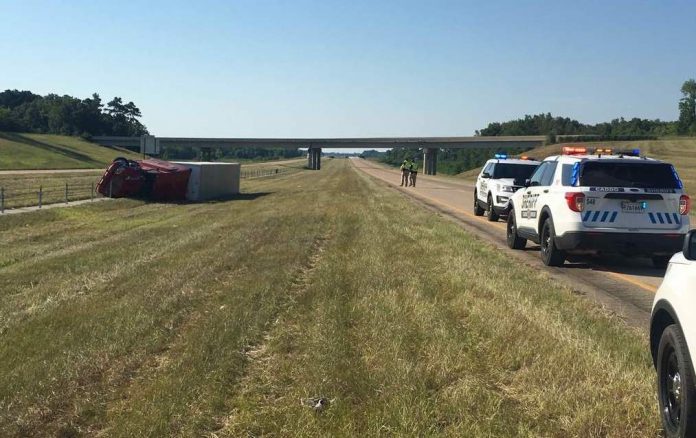 Caddo Parish, LA – CPSO officials said the crash occurred on Wednesday.
It happened on Interstate 49 north at mile marker 217.
Caddo Parish Sheriff's deputies responded to a report of a crash.
The responding deputies discovered that the 18-wheeler was heading south to Houston when its driver hit a bump and lost control.
The truck carrying ferric chloride flipped over into the median.
Hazmat crews were notified and are inspecting the truck.
The unidentified truck driver was not injured and remained on scene, deputies said.
Around 8:30 p.m. Wednesday, CPSO officials posted an updated and said that one lane of I49S was closed until the big rig was emptied and towed away.