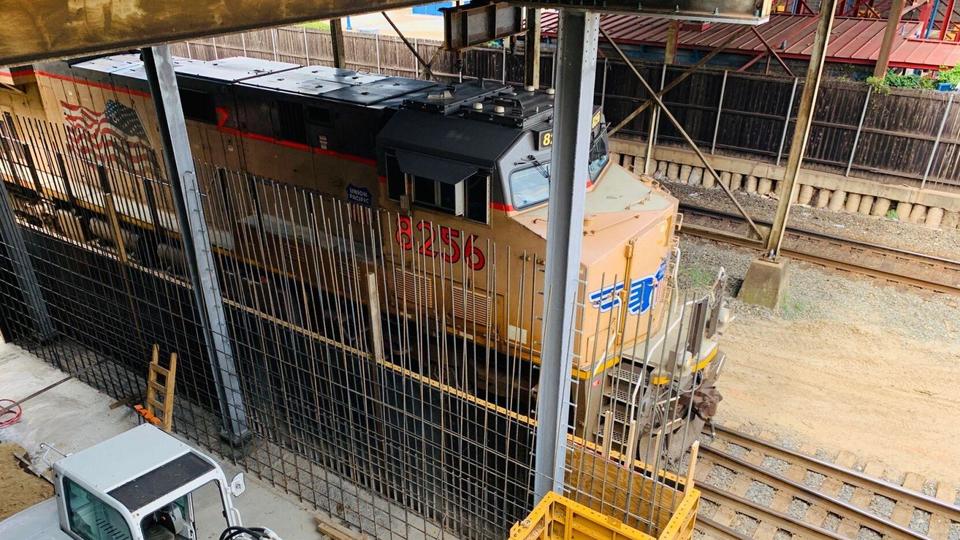 A crash wall is being constructed as part of the Spring Street Bridge repair project to help prevent damage to the structure during any future train derailments.
The overpass that serves as the primary entrance into downtown from Interstate 20 has been closed since April 24 when a trail derailed underneath it, making it unsafe for traffic.
The Louisiana Department of Transportation and Development expects the work to be completed in late August, weather permitting.
The contractor has made significant progress on the repairs, according to DOTD, including installing all 22 helical bridge piles and pouring the concrete footing for the new bridge columns.
Two more concrete pours will occur over the next two weeks as part of the construction of the crash wall. Afterwards, the steel braces for the columns will be installed. Then the steel bracing support that is currently holding the bridge deck in place will be removed, and the area will be cleaned in preparation for opening to traffic.