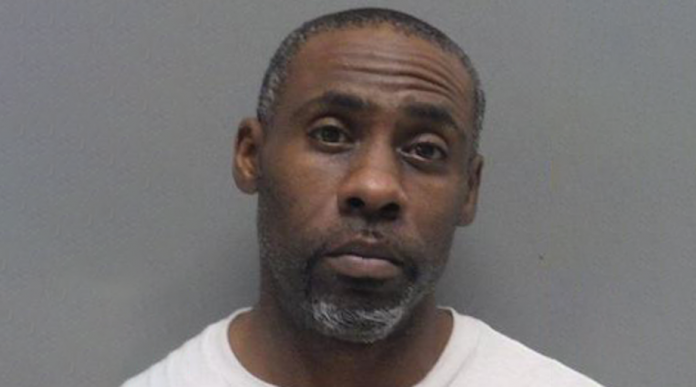 Ouachita Parish, LA – According to the Ouachita Parish Sheriff's Office, his name is Wilbert England and he was arrested on Tuesday.
Deputies responded to a report of a burglary suspect in the 4200 block of Elm Street.
The 40-year-old suspect was walking away from a building towards a deputy's unmarked patrol unit.
The responding deputies attempted to speak with the suspect, but he refused to show his right hand.
The 40-year-old man was then placed on the ground while trying to reach under his jacket.
Deputies found a stolen loaded Taurus 9mm handgun.
England was charged with Resisting an Officer, Possession of a Firearm by a Person Convicted of Certain Felonies, and Illegal Possession of Stolen Firearms.
This incident remains under investigation.
This is a developing story and it will be updated as new information become available.