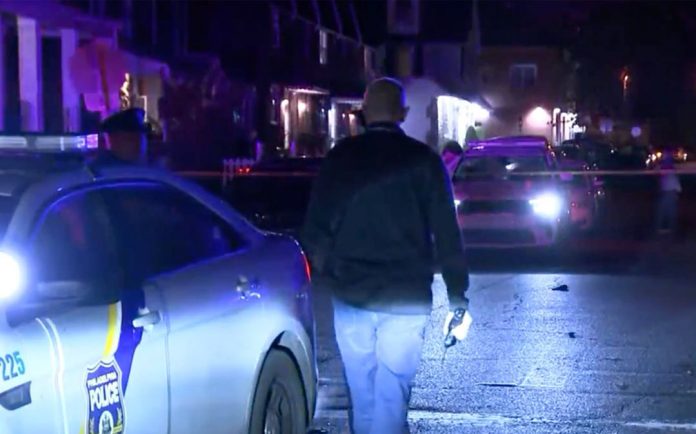 A pregnant woman who had just returned home from her own baby shower was shot and killed Saturday night. Local news has reported the shooting was "domestic" in nature. Shots rang out around 8:30 p.m. and the police officer who was nearby heard the gunfire and responded.
When the officers arrived at the scene they found a 32-year-old woman from Pennsylvania who was 7 months pregnant. The woman, whom police did not publicly identify, had been shot several times.
She had gunshot wounds to her head and stomach. Police said she had been struck at least 11 times in her stomach, according to reports.
The woman, who was said to have been taking presents out of her vehicle after arriving home from her baby shower earlier that day, was taken to a local hospital where she was pronounced dead shortly after 9 p.m.
Her unborn child died about 10 minutes later, according to reports.
A $50,000 reward is being offered to anyone with information leading to an arrest.
"It's a lot of woman and children and women the ones that's being shot and killed," Deputy Police Commissioner Christine Coulter said.