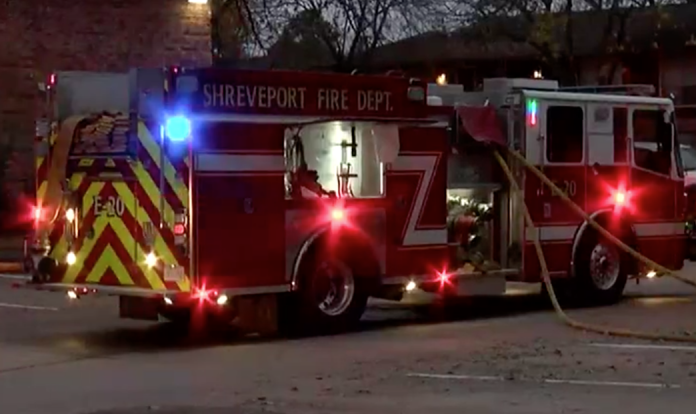 Shreveport, LA – According tot he Shreveport Fire Department, this unfortunate incident occurred right after 6 a.m. Sunday.
It happened in the 8500 Block of Chalmette Drive.
Shreveport Fire Department crews responded to a report of a structure fire.
The responding crews saw heavy fire coming from the roof.
According to the statement, 18 fire units and 45 firefighters were dispatched to the scene.
The responding crews were able to place the situation under control in 35 minutes.  
The building sustained heavy fire and smoke damage, officials said.  
One of the responding firefighters was taken to a local hospital after suffering burns while battling the blaze.
The building was unoccupied.
The cause of fire remains under investigation.
This is a developing story and it will be updated as new information become available.