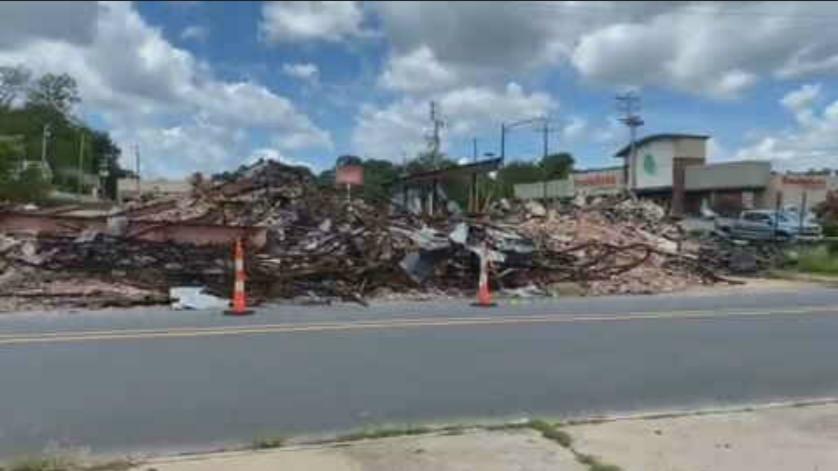 A member of the Shreveport City Council is speaking out about the rubble of the former Don's Seafood on Kings Highway.
The old restaurant burned in late January, but debris from the demolition of the building is still causing issues.
Councilwoman Levette Fuller said in a video on Facebook Wednesday that one of the issues is "a lapse in communication between the owner, the new private contractor, and the Louisiana Department of Environmental Quality (DEQ)."
"All of this is still here because the DEQ has said explicitly that the owners of the property and the contractors may not shall not must not come on to the property and do anything," Fuller said. "So the best we can do is have the barricades up with caution tape that has been destroyed."
Fuller said the original contractor did not have the proper licensing to clear the debris left behind at the restaurant. She says some of the paperwork is outstanding and needs to be updated.