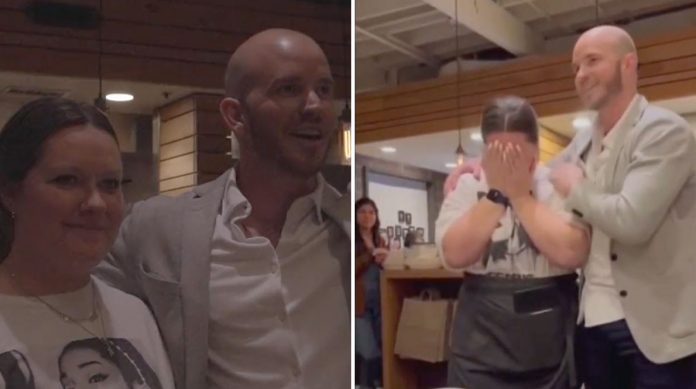 What was intended to be an extreme act of kindness turned into a nightmare for at least one waitress at a restaurant in Arkansas. A large group of business professionals shared a meal together and when it came time to pay the bill, each person in attendance tipped their waitress $100. An incredible $4,400 was to be split between the two waitresses who waited on the large party. However, the waitresses were in for a surprise when their manager told them their large tip would have to be split among their coworkers – even those who didn't wait on the large party.
Witly, a local company, recently held a conference in town and during one of the days they did the "$100 Dinner Club Challenge" where everyone in attendance tips their server $100.
President and Founder of Witly Grant Wise said, "What we wanted to do is just a little bit something else to help bless the servers that we'd knew we'd be working with."
Wise contacted the restaurant Oven and Tap prior to the group's arrival to make sure their challenge would be okay, and the answer was yes.
"It was an incredible thing to do and to see her reaction was awesome, to see what that meant to her the impact that it's had on her life already," Wise said.
However the issue came after when the waitress, Ryan Brandt, said her shift manager said she was told to hand over the cash and she would receive 20%.
Brandt, who has worked at the restaurant for three and a half years, said she has never been asked to pool her tips.
When Wise learned of the restaurant's intentions he asked for the tip back and gave Brandt the cash outside.
Brandt was reportedly fired for telling a customer about pooling the tips.
"It was devastating, I borrowed a significant amount for student loans. Most of them were turned off because of the pandemic but they're turning back on in January and that's a harsh reality," she said.
Oven and Tap would not confirm the reason Brandt was fired, only that they returned the group's gratuity.
Wise has since started a fundraising campaign to help the server out.
While other guests who were in attendance plan to hold a similar challenge where they live.
"I also hope we inspire other people to do the same because we should all be inspired to try and make a difference in someone else's life," Rebecca Soto, an attendee, said.
How frustrating this must have been for everyone involved. This group was simply try to brighten a few waiters holidays, and then the restaurant had to ruin it.