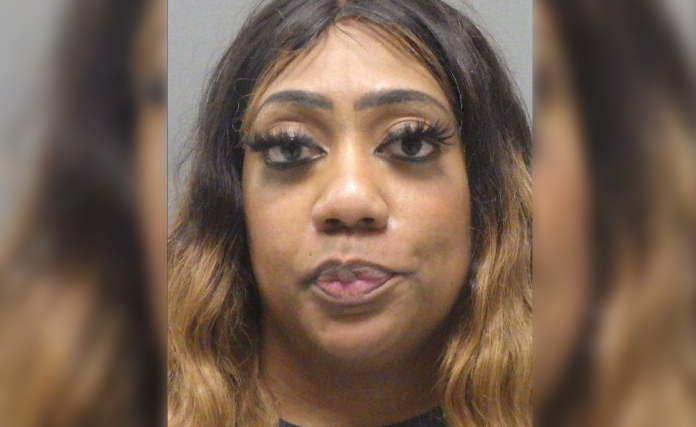 Monroe, LA – According to the Monroe Police Department, her name is Keneka Dann Bennett and she was arrested on Sunday.
The 35-year-old woman is now charged with home invasion and simple criminal damage to property.
Monroe Police Department officers responded to a disturbance call.
The responding officers made contact with the victim, who reportedly told them that the suspect kicked the door open and entered into the apartment with the box cutter in her hand and began swinging the box cutter at the victim.
Bystanders intervened and one of the bystanders was reportedly cut by the box cutter.
During an interview with investigators, Bennett reportedly admitted to going into the residence with a box cutter in her hand. 
This incident remains under investigation.
This is a developing story and it will be updated as new information become available.