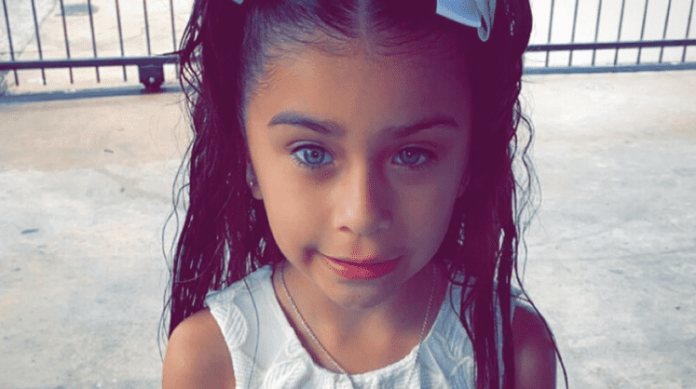 A mother, who was preparing to celebrate her daughter's 7th birthday, is now preparing for her little girl's funeral. About three days before her birthday, the 6-year-old girl was killed in a car crash while she was with her 30-year-old stepfather. Authorities say the man was reportedly intoxicated as he took the wheel with the girl and his two biological sons in the car. The mother of all three children revealed that she was no longer in a relationship with the man but added that he was a great father and stepfather to the children.
"If I thought my kids weren't safe, they wouldn't be in his care. They wouldn't be with him at all," the mother, Sabrina Garcia, said.
Following the accident, the stepfather, Paul Rodriguez, admitted that he had smoked weed and taken painkillers before sitting in the driver's seat. He also admitted that he was self-medicating himself for a back injury and was taking narcotics that he bought from the streets.
"By the defendant's own admission, he smoked marijuana and had taken narcotic pills at the time prior to picking up three young children," the prosecutor said in court.
While on the road, Paul drove around his black Honda Accord and bumped into cars on the Southwest Freeway in Texas before crashing his car.
"Witnesses believed the driver to be intoxicated and followed the vehicle while also calling 911," said a news release put out by the police. "The Honda then reportedly struck an 18-wheeler and did not stop and a witness reported honking the car's horn to get the driver's attention. At that time, the Honda began to veer to the right and then struck a red Mercedes and a white box truck."
The crash led to the 6-year-old girl, Zyra Longoria, being ejected from the car and was thrown on the freeway. One witness also claimed that Paul did not even bother to check on his stepdaughter and even claimed at the scene that she wasn't his child.
The girl was taken to the hospital but succumbed to her injuries the next day. Her death has affected the entire family, including Sabrina's 4-year-old son, who witnessed the tragedy unfold.
"My four-year-old is taking it really hard. He's taking it really, really hard," Sabrina said. "I have to be strong for him… My son just said that his daddy kept falling asleep. His daddy hit a lot of cars and that he saw his sister go out the window. He still doesn't understand. Last night he was crying and crying for her. He wants her to come home.
In connection with the crash, Paul was charged with intoxicated assault and driving while intoxicated with a child under 15. "He apologized and he just said that he didn't remember he blacked out," Sabrina said. "It seems just so unreal. I don't understand. I really, really don't understand."
A GoFundMe page was set up for the family to help them give Zyra a proper farewell. "We're asking for help for funeral expenses to give her a proper burial anything helps," said a message on the page.
As Sabrina remembered her "blue-eyed baby," she said that Zyra "joked around a lot" and "made everybody laugh. Everybody in my family loved her so much."
Image source – GoFundMe Page