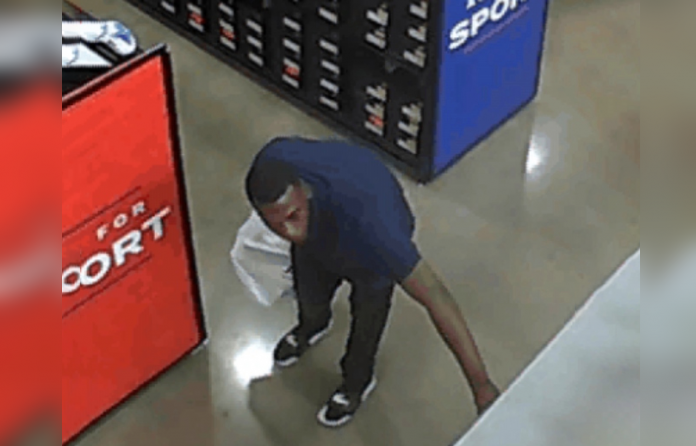 Shreveport, LA – Authorities say that the thefts occurred on July 24 and July 26.
This incident happened in the 200 block of East Bert Kouns, at Academy Sports.
Police say the security cameras caught a man hiding merchandise and then walking out of the store without paying.
According to the police officials, the man was driving silver Toyota Camry.
Please call the Shreveport Police at (318) 673-7300 if you have any information about this incident.