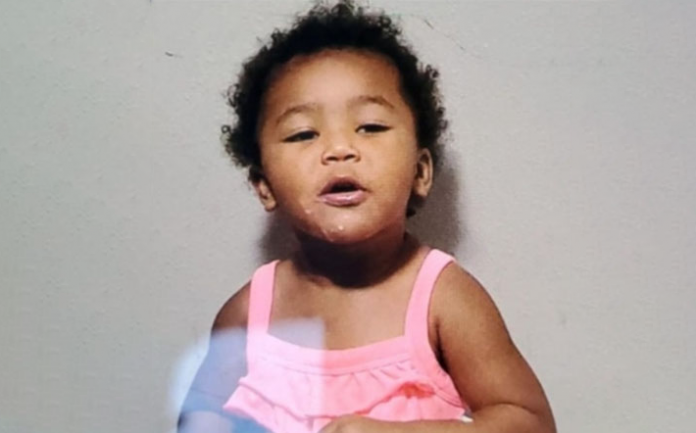 The body of missing 2-year-old girl  has been found in a remote area, a local coroner has confirmed. The toddler was reported missing on Friday after her older siblings arrived home from school and noticed that the door to their apartment was open and that the toddler was gone. Her body has since been found on Sunday. Her stepfather told authorities that he took a nap at about 1 p.m. and that was the last time he saw his stepdaughter.
The toddler's mom, Lanaya Cardwell, tearfully told reporters Friday that she was at work when her daughter, Navaeh Allen, disappeared. 
Cardwell said that she last saw her daughter before she started work and that Nevaeh was wearing a yellow and pink dress with pineapples on it.
Baton Rouge Police arrested the 30-year-old stepfather, Phillip Gardner, later that day on charges of unlawful disposal of remains and obstruction of justice.
Navaeh's body will be turned over to Louisiana authorities for autopsy.
Marcus Allen, Navaeh's father, said hat he last saw his daughter on Wednesday before dropping her off to spend the rest of the week with her mother and stepfather. He described Navaeh to the newspaper as "the perfect 2-year-old" who loved animals and the park.