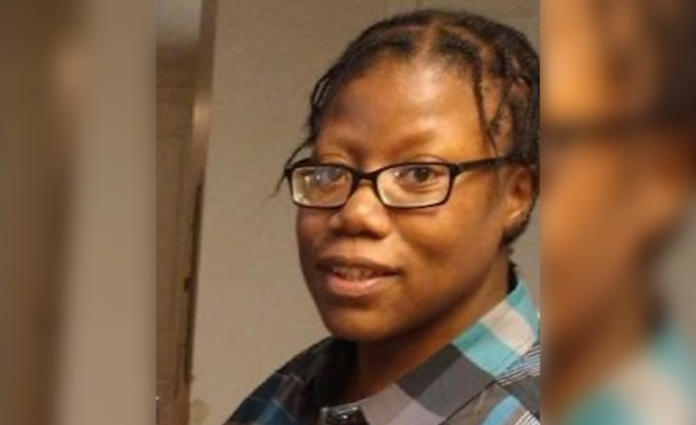 A bride-to-be, whose wedding was just days away, was allegedly stabbed to death by her "monster" neighbor over the weekend. The 33-year-old woman had multiple stab wounds to the chest when officers from the New York City Police Department arrived at her beachfront apartment in Queens in response to a call of an ongoing assault.
According to reports, the 33-year-old woman, Jessica Britt, had arrived at her apartment complex's lobby with her fiancée, Elizabeth Blue, after a long day of celebration when the terrifying incident happened on January 22.
As the two entered the lobby of the building, 48-year-old Evelyn Cruz, confronted them. Although it's unclear what resulted in the violence, Blue told officers that they had tolerated long-standing issues with their said neighbor for approximately two years. 
The heartbroken fiancée recalled the shocking moment when Cruz allegedly pulled out a knife and plunged it into Britt. By the time cops arrived, the attack was over and the victim was bleeding excessively. Although she was rushed to St. John's Episcopal Hospital doctors eventually pronounced her dead according to reports.
Despite the unusual circumstances of the murder, residents in the area said they were not surprised by it. Apparently, Cruz had been terrorizing her neighbors for years now and they hadn't been a single person who did not fear her after meeting her.
"This is an ongoing issue that should have been handled a long, long, long time ago. I've told them that no one's going to do something until someone is killed," said neighbor Philip Thomas, 47.
Thomas recalled Cruz approaching his apartment with a baseball bat, while others recounted her bulling a wheelchair-bound man and exposing her privates in public. Back in November 2019, she threatened to cut a neighbor with a razor blade. Six months before that she actually assaulted a building resident by slashing their neck.
"She said, 'I'm going to cut your pretty face b—h,' and the next thing you know I just see blood coming down my neck," recalled Alise Brown, 32, of the horrifying incident that left her with 10 stitches.
Despite multiple complaints about the unhinged resident, the neighbors say the landlord ignored them. Brown apparently spoke to the management directly about it. "I warned them, I begged them, I was shaking. Everybody knew something like this was going to happen," she said. 
"They don't call me a monster for nothing," Cruz alleged told her neighbor last year. "Do you want a problem?" Unfortunately, her latest target, Britt, ended up losing her life while her partner watched helplessly. "(Britt) was protecting me. (She) turned to me and spit up all the blood. I had to rip her clothes open to see the hole in her chest. I feel like I lost the best woman in the world," said Blue.
"I'm still waiting for her to walk in the door, talking about she's hungry, continued a devastated Blue. "That woman deserves to rot in jail. The whole time I've been living in this building, everybody called her 'Monster.'" Cruz has been arrested since the incident but it remains unclear whether she has an attorney or not.