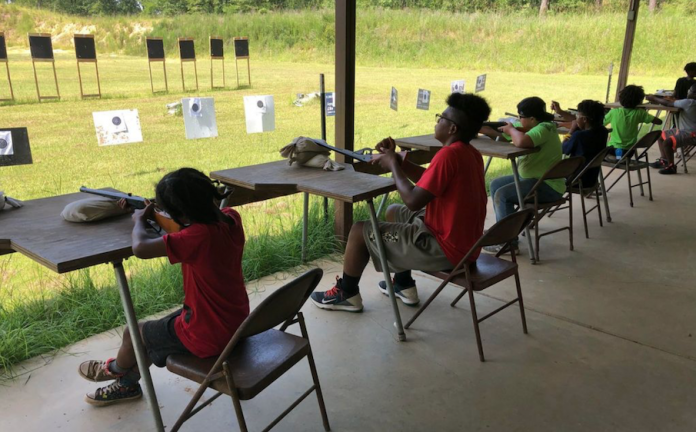 Caddo Parish, LA – According to the Caddo Parish Sheriff's Office, the four-day camp is for boys ages 8-12.
The camp is free to those attending and is funded through private donations raised by the Sheriff, officials said.
BSA provides food, tent lodging, activities, and staff. Caddo deputies also serve as mentors at the scout ranch.
The camp recognizes underserved Caddo Parish boys for good behavior and academic achievement and introduces them to the scouting program.
The purpose of the camp is to develop leadership skills and encourage involvement in scouting by introducing campers to outdoor activities like swimming, archery, and marksmanship. 
Sheriff Prator reportedly said:
"After cancelling this event for two years due to the pandemic, we are so excited to finally have the 31st Caddo Sheriff's Camp. It's a great chance for our local children to get acquainted with the outdoors while getting to know our deputies."