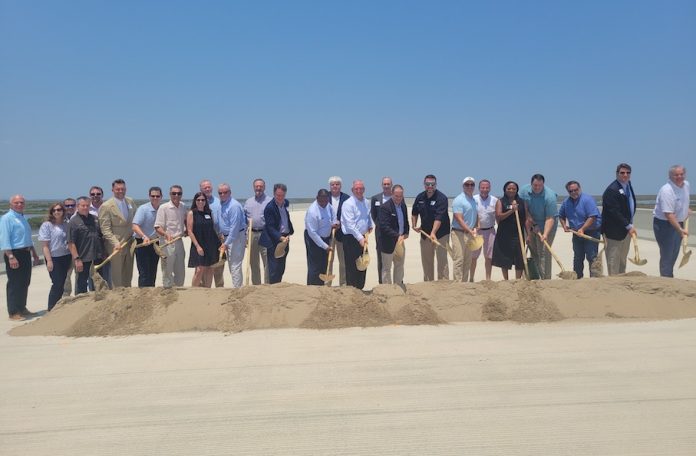 Lafourche Parish, LA – According to the state officials, the Phase II will elevate 8.3 miles of highway from Golden Meadow to Leeville.
Once complete, 19.3 miles of highway will be elevated between Golden Meadow and Port Fourchon.
State officials have announced that late last year, the $463 million Phase II contract was awarded to James Construction Group.
In 2020, the U.S. Department of Transportation awarded Louisiana $135 million from the Infrastructure for Rebuilding America Grant.
This grant is dedicated to completing Phase II. In addition, an additional $150 million of construction funding is coming from the BP Economic Damages committed in ACT 443 of the state's 2019 Regular Legislative Session.
This project also has a historical level of community buy-in, including a $25 million match commitment from Port Fourchon, multi-million dollars pledged collectively from 20 private industry partners, and matching $1.2 million dollar pledges from both Lafourche Parish Government and the LA 1 Coalition.
Gov. Edwards reportedly said:
"This project is a piece of a much grander vision for Louisiana, which is why we have continued to invest in infrastructure and development. This corridor will provide relief for regional transportation needs, creating a resilient structure all while stimulating economic growth.
This project was a priority of this administration because of the needs to the economy of the state and the nation. I'm proud of Sec. Wilson and all the people who worked to secure the nation's largest federal INFRA grant in 2020."