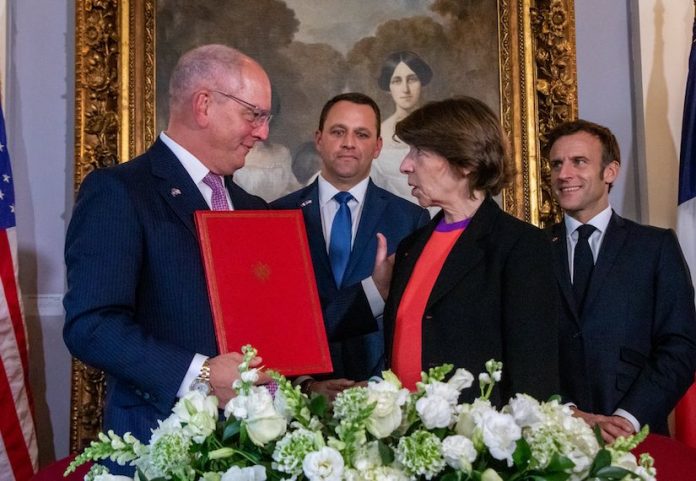 Shreveport, LA – According to the state officials, the memorandum of understanding was signed by Gov. Edwards and the Minister for Europe and Foreign Affairs Catherine Colonna in the presence of President Macron.
It establishes the intention to increase the respective parties presence in the energy sector with an emphasis on clean energy, and formally creates a French technical expert position for the energy transition to be based in Louisiana.
The goals of the new collaboration are to advance cooperation among French and Louisiana governmental agencies, academic institutions, and the private sector as it relates to the energy sector, clean energy, renewable energy, the energy transition, and climate change mitigation and adaptation.
The partnership with France will be advanced by an international technical expert sponsored by the French Ministry for Europe and Foreign Affairs and Expertise France who will integrate into the offices and operations of Louisiana Economic Development and Louisiana's Coastal Protection and Restoration Authority.
Once selected, the technical expert will monitor developments in France and Louisiana related to law and policy, emerging best practices, economic, technological, and scientific progress related to the energy sector, the energy transition, and climate change. In addition to working to promote joint public sector and private sector ventures, the technical assistant will also support public relations and education efforts concerning energy and the environment.
French and Louisiana companies and research institutions wishing to enhance their presence or deepen their connections in the two markets and those looking to form new partnerships to jointly address common problems or opportunities presented by climate change and the energy transition should be beneficiaries of this partnership.