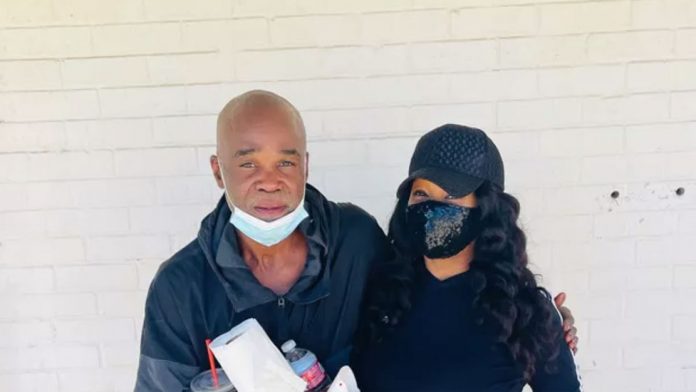 The homeless man happened to be in the right place at the right time when a deputy, who was chasing a suspect, was involved in a crash with an innocent driver.
The fatal multi-vehicle crash occurred late at night on January 12 in Texas. One woman was killed and several people, including two children were injured.
It could have been much worse if it wasn't for the good Samaritans who stepped up and helped.
"I think I was at the right place at the right time, being homeless," Johnny Walker said.
According to local reports, the deputy was in his vehicle when he heard a call about a robbery that had just occurred at a gas station.
While looking for the suspect, the deputy spotted someone at a CVS getting into a vehicle that matched the description of the vehicle from the robbery. The deputy attempted to pull the driver over, but the driver took off.
The driver led the deputy on a chase at speeds around 90 miles per hour.
Moments later the deputy crashed into another vehicle, driven by an innocent woman. There were also two small children inside.
Five other vehicles were also involved in the crash.
Walker was nearby when he heard a "boom, boom, boom, boom, boom."
"I ran out here to see what it is and I saw a lot of cars, but I paid attention to the fire. My instincts were to go to that car and help him out, because he was crushed in on both sides."
"Nobody was trying to make an effort," he said. "I jumped over the car, two more youngsters came and jumped behind me."
Luckily Walker and the other good Samaritans were able to pull the deputy out of his vehicle and into a nearby store.
"He came to when we were checking his pulse. I kept talking to him, 'Stay with us. Help is on the way.'"
And while Walker saved the deputy's life he couldn't shake the feeling that he might have been able to do more to help to woman who died.
"I just wish I could have done a little more," he said. "When you have kids and family, even if you don't, it's just a critical point in time. It's not about color, it's about helping one another."
Walker's heroic actions not only earned him a spot on the local news, but it also helped reunite him with family. His sister came forward and said he had been missing since Christmas Eve.
In a GoFundMe that was created to help him with counseling and finding a home, she said he's been through "a lot of hard times."
So why did Walker risk his life for people he didn't know?
"Because I would want someone to do it for me."