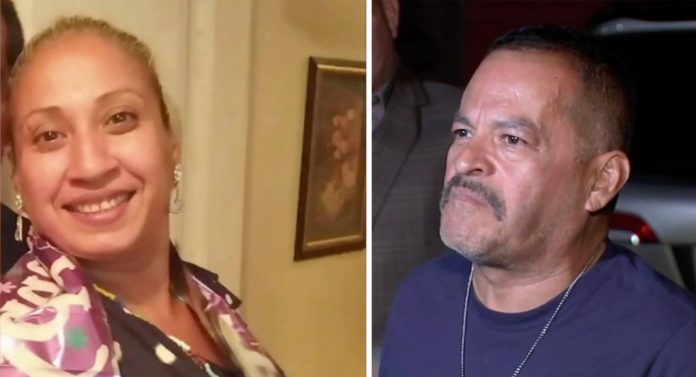 A Texas family was torn apart early Sunday morning when someone shot the 49-year-old woman in the head in front of an ATM. An off-duty police officer was in the area and rushed to the scene when he heard the gunshot, but when paramedics arrived at the scene it was too late. The incident occurred around 12:40 a.m. Sunday at a Chase ATM on Woodridge Drive.
"It broke me. I'm broken. I'm a broken man," Hector Gonzalez, Mary Jane Gonzalez's husband said.
An off-duty police officer was in the vicinity when the shooting occurred and raced to the scene. He saw someone, believed to be the suspect, standing near a woman's body.
The officer called 911 and chased the suspect, but the suspect fled in a light-colored four-door sedan.
Surveillance video shows the suspect shot Mary Jane once in the head.
It was determined that the suspect got away with $40.
Mary Jane was a kind and generous person who spent the last four years cooking 50 Thanksgiving dinners for the homeless and delivering it to those in need.
"She would have given it to him," her husband said.
Now her husband wants justice for the woman he shared a daughter with and whom he had been together with for 13 years.
"It's senseless. Cowards. I'm sick and tired of turning on the news and people losing their loved ones to cowards," he said. "Get a job. Get a freaking job."
Police have released images of the suspect who appears to be wearing a dark hoodie with blue lettering.
If you have any info, you are asked to contact HPD Homicide Division at 713-308-3600.