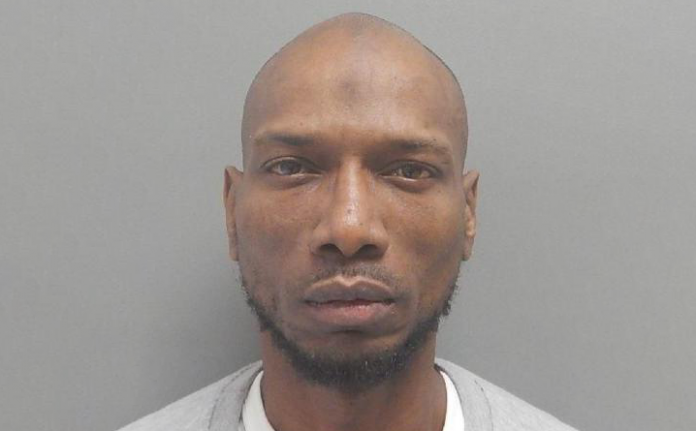 Monroe, LA – According to the Monroe Police Department, his name is Albert Earl Johnson Jr. and he was arrested on Friday, Oct. 1. 
Monroe Police Department officers conducted a search warrant for his residence.
The responding officers found several bags of cocaine, cash, digital scales with cocaine residue, razor blades with cocaine residue, hydrocodone pill and two handguns.
The 44-year-old man was arrested and charged with Violation of Uniform Controlled Dangerous Substances Law, Criminal Conspiracy, Resisting an Officer, two counts of Illegal Carrying a Weapon, two counts of Possession of a Firearm or Carrying Concealed Weapon by a Person Convicted of Certain Felonies, and two counts of Possession with Intent to Manufacture a Controlled Dangerous Substance.
Albert Earl Johnson Jr. was booked into the Ouachita Correctional Center.
This is a developing story and it will be updated as new information become available.