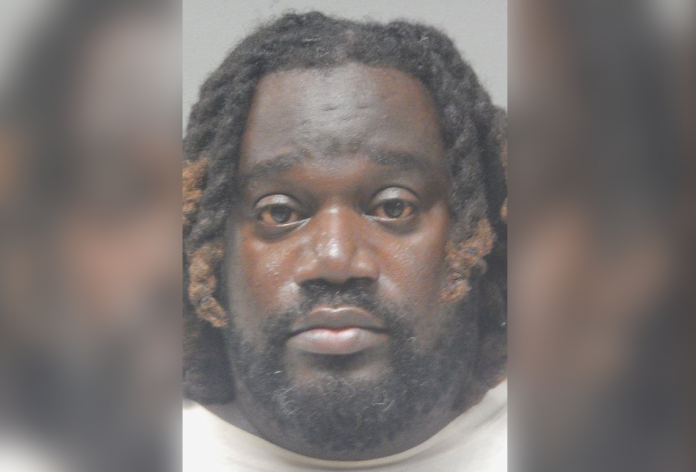 Monroe, LA – According to the Ouachita Parish Sheriff's Office, his name is Allen Copeland and he was arrested on Tuesday.
Authorities say the 39-year-old man had active arrest warrants for distributing crack cocaine.
Metro Narcotics Unit agents went to his residence and placed him under arrest.
The responding officers found several plastic bags of crack cocaine, large packages of marijuana, digital scale with cocaine residue and two loaded handguns.
The 39-year-old man man was booked into the Ouachita Correctional Center.
He is charged with: Illegal Carrying a Weapon in the Presence of Narcotics; Possession of Firearm by a Person Convicted of Certain Felonies; Four counts of Possession with Intent to Distribute a Controlled Dangerous Substance.
This story will be updated as new information become available. 
More information here.