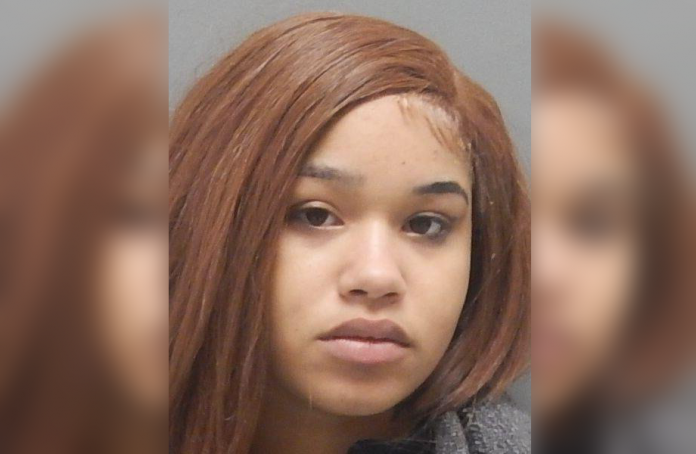 Monroe, LA – According to the police officials, her name is Nicole Yvonnee Gregory and she was arrested on Sunday, Oct. 17. 
She was arrested near the Neville High School.
Monroe Police Department officers observed the 18-year-old woman rolling a marijuana blunt in her vehicle.
The responding officers found 10 grams of marijuana, marijuana grinder, several rolled marijuana blunts, an orange pill bottle containing two Xanax bars and open bottle of alcohol.
Authorities say the 18-year-old woman was booked at Ouachita Correctional Center on possession of marijuana, possession of drug paraphernalia, possession of Xanax, possession of drugs in a drug-free zone, and possession of alcoholic beverages in a motor vehicle.
During an interview, the 18-year-old woman allegedly told investigators that "today is her birthday and she was 'turning up' for her birthday."
'Turn up', in case you didn't know, is a slang young people use and it means to get loose, get wild.
This is a developing story and it will be updated as new information become available.