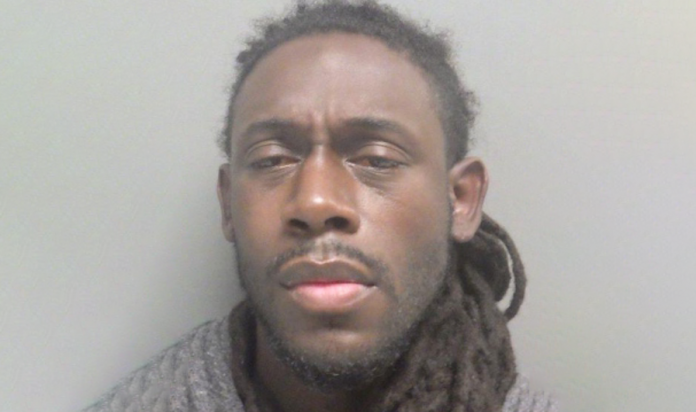 Monroe, LA – According to the Monroe Police Department, this incident occurred on Thursday.
It happened in the 4300 block of Booker Street.
Monroe Police Department officers responded to a trespassing complaint.
The 911 caller told the dispatcher that they asked the 30-year-old suspect to leave the premises multiple times, but he refused.
The responding officers made contact with the 30-year-old suspect.
He was later identified as Sheldon Augurson.
When officers searched him, they reportedly found a glass pipe in his right front pocket.
Augurson reportedly admitted to using the pipe to smoke methamphetamine.
During the search, the officers also found a HiPoint .40 Smith and Wesson handgun and a hatchet inside of his backpack. 
The 30-year-old man was booked into the Ouachita Correctional Center for criminal trespass, possession of drug paraphernalia, and illegal carrying of weapons.