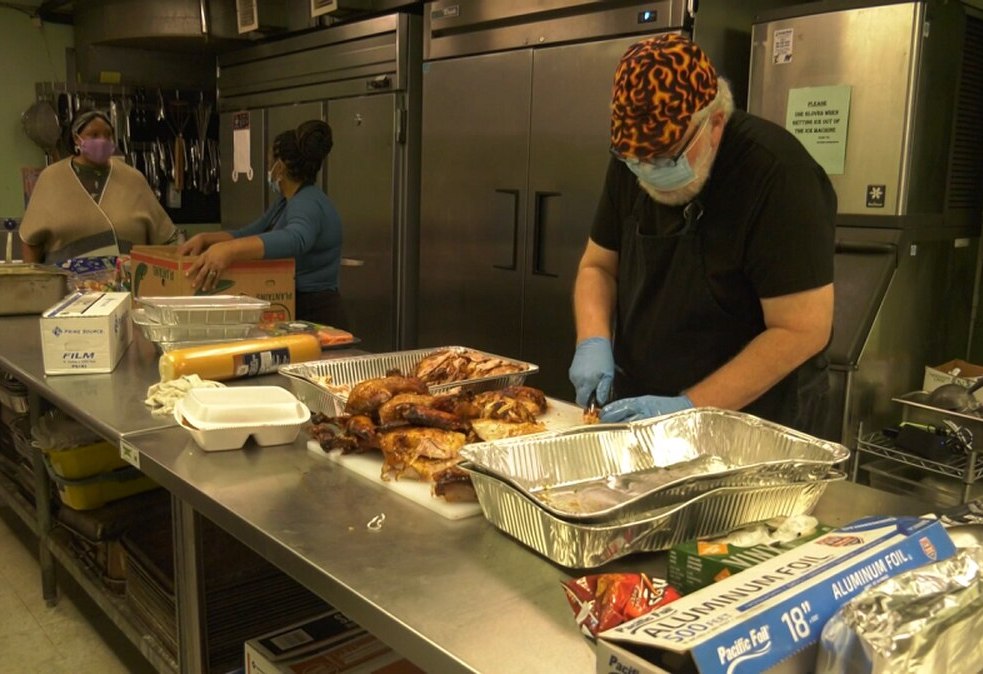 Members of The Salvation Army do a lot of cooking every day, but on Thanksgiving they'll be feeding more than 1,000 people. Thursday's drive-thru style service is the result of weeks of hard work for planning and collecting donations.
The turkey for the to-go meals will be provided by the Giving BAK Foundation but Wednesday cook Melvin Nelson and a team of volunteers were hard at work on the sides in the Salvation Army's kitchen. As of late Wednesday afternoon, Nelson said everything was still on schedule.
"Sweet potatoes, green beans, they're already to be fired off first thing [Thursday] morning," said Nelson, as he loaded large pans of cornbread into the oven. "Then we'll finish off the dressing in the oven as well, and we'll be ready to serve a couple of hundred people."
On major change this year, is the removal of indoor dining at The Salvation Army's gym due to COVID-19 restrictions. Instead, dozens of volunteers will offer the Thanksgiving meals via a drive-thru line in the parking lot of the campus at 200 East Stoner Avenue. Food will be available from 11 a.m. to 1:15 p.m. Volunteers will also be delivering meals around the community.