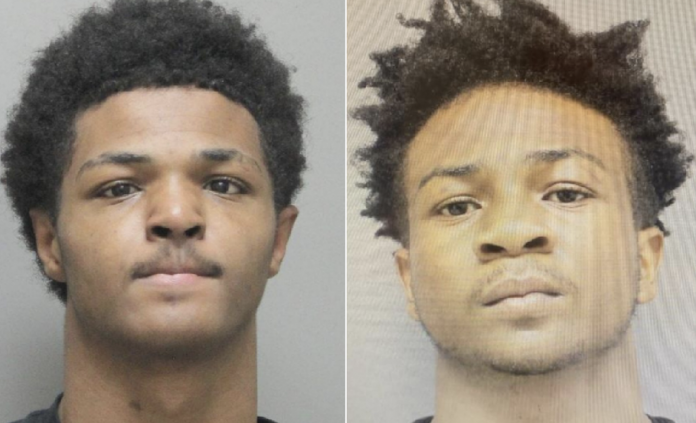 Monroe, LA – According to the Monroe Police Department, the shooting occurred right before 11 p.m. late Saturday night.
It happened in the 2200 block of Adams Street.
Monroe Police Department officers responded to a shooting call.
When the officers arrived on scene, they discovered that just moments before the shooting, a crowd had gathered in the area for a memorial.
During the memorial, an argument ensued between a few of the parties in attendance.
Two suspects then displayed handguns and began firing multiple rounds, striking five people.
Out of the five injured, three sustained non-life-threatening injuries. Two were in serious but stable condition.
Authorities established 19-year-old Jaylen Washington and his 17-year-old brother Jeremy Washington as the two suspects. 
Both suspects were reportedly wanted on 5 counts of Attempted Second Degree Murder as well as other weapons charges. They should be considered armed and dangerous.
Please call the Monroe Police Department at 318-329-2600 or Crimestoppers of North Delta at 318-388-CASH (2274) if you have any information about the suspects.