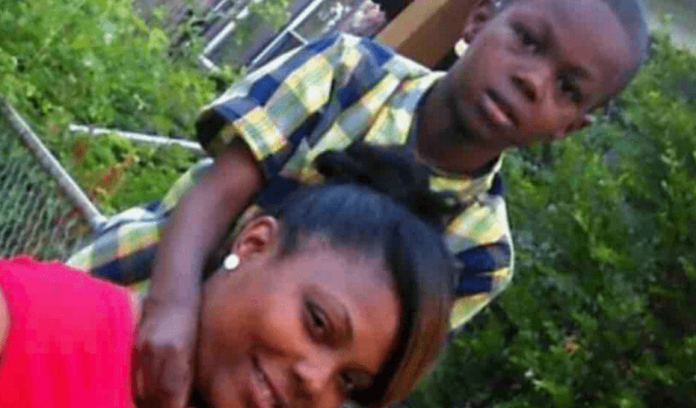 A 31-year-old mother, grieving the loss of her teenage son, was fatally shot at nearly the same spot her son was murdered at just days before. The mother had lost her 14-year-old son to gun violence on Sunday, November 21. Police said the boy was shot multiple times down the street from the family's home. On the following Wednesday after her son's death, the 31-year-old mother was just a few steps away from his memorial when she was fatally shot.
"While she was lighting candles for her son, her life was taken. This world is so cold," wrote Michelle Tharpe, a family friend, on the GoFundMe page set up to help raise funds for the family, according to reports.
Around 12:15 am, the police responded to a ShotSpotter alert and found the 31-year-old mother from Illinois, Delisa Tucker, lying on a sidewalk near her son's, Kevin Tinker, memorial. The 31-year-old mother was taken to a hospital, where she later died.
Police have not revealed whether the same attacker is responsible for the murders of both the son and the mother. Officials also said they did not spot anyone on the block that witnessed the shooting unfold.
No suspect has been taken into custody for either of the tragic shootings.
Delisa's death now leaves five other children without their beloved mother. The family has had to deal with the heartbreak of gun violence on other occasions in the past as well. About two years ago, Delisa lost her brother after he was fatally shot, and she nearly lost her 6-year-old daughter to a gun violence incident a few years before that, according to reports.
"It's just sad that this whole family, basically, to be killed over time," said Pastor Donovan Price. The pastor said he was right beside Delisa on Sunday at a vigil she took part in after Kevin was shot dead.
Price remembers how devastated Delisa was to have lost her teenage son in such a terrible way. 
"Why did you have to take Kevin? You should have taken me," Price recalled the mother screaming at the vigil.
Price also spoke about how a few years back, Delisa had to watch her daughter, who was 6 years old back then, recover from a wound she suffered in a gun violence incident. After consoling Delisa back then, Price said the mother had to see another one of her children, Kevin, be shot not far away from home. And this time, the child did not survive.
Featured image – GoFundMe Page