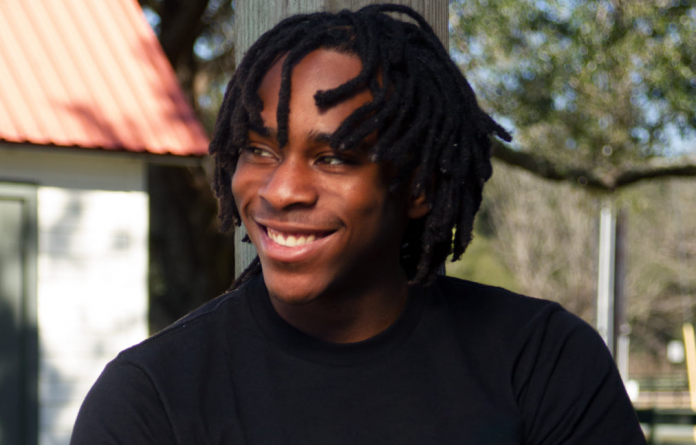 The 18-year-old student said he won't be able to participate in the graduation ceremony as he refuses to cut his hair. The high school student claims in his lawsuit that he missed prom, cannot participate in extracurricular activities and won't be able to attend his public school's graduation because of the length of his hair. The high school senior says his dreads are an expression of his Black identity and culture. He clams the district dress code policy that prohibits boys from growing hair past their ears and eyebrows is racially discriminating.
On April 19, the 18-year-old student from Texas, Treyvion Gray, has filed a federal lawsuit against the school district, KPRC2 reports.
According to the lawsuit, the 18-year-old student has been disproportionately targeted and penalized by a dress and hair policy that profiles, singles out and burdens Black students who wear hair in its natural state.
"The length of locs have no bearing on NISD Black students' capacity to learn, yet the wholly arbitrary Dress and Hair Policy restricts the mobility of Black students in public and private spaces, deny them equal educational opportunities, and strike at the freedom and dignity of the NISD Black student population.
As a result of being targeted, removed from the student population and threatened with not being allowed to participate in senior year activities, including graduation ceremony, Gray's emotional health has suffered, including stress and depression.
The district's hostile and wrongful actions individually and in the aggregate have made Gray feel unwelcome, ostracized and inferior." the lawsuit states.
According to Star Telegram, the main goal of the lawsuit is to reinstate him back in school without cutting his hair and allow him to graduate on May 20.
The last few months have been depressing for the young man, the lawsuit states. Gray's family is calling on the district to change its dress code policy.
During an interview with KPRC2, Gray reportedly said: "It's part of me. It's who I am. My hair is a part of me, my heritage and my culture. I feel very targeted and discriminated against."
But, the student dress code at NISD says that the boy's hair shall not cover any parts of the ears, extend beyond the eyebrow, or extend over the top of a standard collar in the back when combed down.
According to the lawsuit, beginning in March, the 18-year-old student was sent to in-school suspension and maxed out the number of days he could be suspended. He was also placed in a disciplinary alternative education program.
The high school senior tried to compromise by saying he would put his locs in a ponytail, but, according to the district's policy, that wasn't good enough, because among other things male students were not allowed to have ponytails.
Brahna Williams, the student's mother, reportedly told KPRC2: "Instead of his senior year being about celebration and us being happy, we are literally living a nightmare right now. It's hard for me to watch my son be discriminated against and to be mistreated because of his hair and the color of his skin."
Melissa Moore, Gray's attorney, said that she has already filed a lawsuit and a temporary restraining order against the school district.
She reportedly said: "We feel like his education is at peril. He's not receiving the same education as his fellow students, and at this point, he's in danger of not meeting the requirements to graduate all because of his hair."
Featured Image Source – PB Photography | Facebook Page