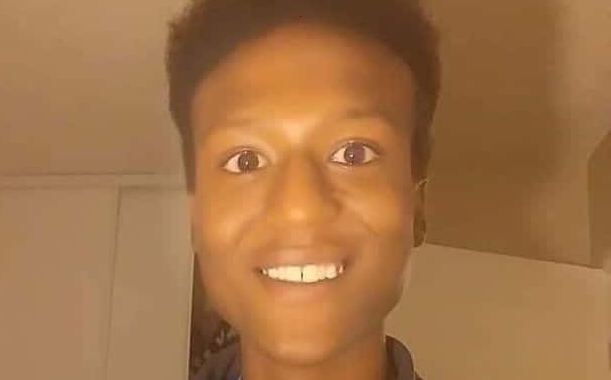 It took a battle of two years for Elijah McClain's family to see a step being taken to get closer to justice. Three police officers and two paramedics have recently been charged for putting McClain in a type of chokehold that is now banned and for injecting him with a tranquilizer called ketamine in the lead-up to his death.
When the incident took place on August 24, 2019, the 23-year-old was reportedly walking alone from a corner store in Colorado. He was stopped by three white police officers, who thought he matched the description of a "suspicious person" they received an emergency call about.
As a struggle between the officers and McClain began, the autistic young man could be heard saying, "I'm an introvert, please respect my boundaries that I am speaking." McClain tried to resist contact, and one of the officers said, "he is going for your gun." They began using force and put McClain in a chokehold. Begging officers to let him go, McClain said, "I can't breathe. I can't breathe please. I can't. I can't breathe. I can't breathe, please stop."
His family said that McClain choked on his own vomit during the struggle and had a heart attack. At the scene, he was also injected with a tranquilizer to sedate him, but the dose was reportedly far too high. The police had no evidence of McClain having done anything wrong; yet, they used excessive force with him while the paramedics injected him with a lethal dose of ketamine, the grand jury concluded. After the encounter with the police, McClain was declared brain dead and passed away in the hospital six days later. Currently, McClain's family is suing the Aurora police department.
His father, LaWayne Mosley, gave a statement after the officers and paramedics were charged. "Nothing will bring back my son, but I am thankful that his killers will finally be held accountable," he said. Initially, nobody was charged in connection with McClain's death. However, his case was one of several cases that received new-found attention after the death of George Floyd, who uttered the same words, "I can't breathe," in the moments that led up to his death.
Following the mounting public pressure, McClain's case received the attention it needed, and Democratic Gov. Jared Polis had ordered a fresh investigation into his death.
Now that the police officers and medics have been indicted by the Colorado grand jury, McClain's family is hopeful about finally being served justice.
"It's been a two-year battle just to get to this point. It's huge to know they're indicted," McClain's mother, Sheneen said: "But I know it's not over. We still have to go to trial."
Colorado Attorney General, Phil Weiser, also said in a statement, "Whenever a person dies after an encounter with law enforcement, the community deserves a thorough investigation. Mr. McClain's family deserves it. And justice requires it. Make no mistake, we recognize this case will be difficult to prosecute. In so doing, we advance the rule of law and the commitment that everyone is accountable and equal under the law."
Image Source – GoFundMe Page