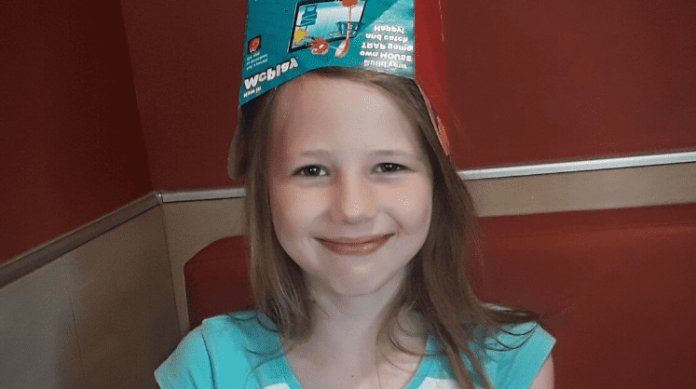 An accident has changed the lives of a family forever after their 11-year-old girl was fatally shot on Tuesday night. On Sept. 28, officers responded to an apartment in the 5100 block of Curry Court after a 911 call reported a victim being shot. When officers arrived at around 10 pm, they found the 11-year-old child with a gunshot wound. The young girl was soon rushed to the hospital but succumbed to life-threatening injuries and was eventually pronounced dead.
It was reported that her 15-year-old brother was involved in the incident and caused her untimely death. The victim's parents put out a statement and said they were currently focusing on their daughter's, Carolanah Schenk, funeral as well as supporting their son.
"We want to take this opportunity to thank each of you for your calls and support over the last 48 hours," Carolanah's parents said.
"Our attention is now being focused on coordinating our daughter's funeral while at the same time praying that our son is represented and supported," the statement continued. "This has been an horrific few days for our family and our goal is to get our son the legal support he needs as this accident has taken an emotional toll on all of us. If you can respect our privacy over the next few days, we need time to grieve and digest all that has occurred. God bless and thank you all for understanding."
After Carolanah's death, a GoFundMe page was set up to help the grieving family lay the child to rest.
The parents from Wisconsin described her as "our beautiful little girl" and said: "Our daughter loved playing video games with her brothers and father. She loved arts and crafts, loved dogs, and enjoyed posting funny pictures and videos of herself and others on TikTok and Instagram. Our daughter meant the world to us and this has devastated our family. We are asking the community to help put our baby to rest and we need your assistance during this difficult time."
So far, the donations have exceeded the goal of $25,000, and the page has raised $32,558 for the family.
As the family continues to grieve, police officers are still investigating the incident and keeping the identity of the 15-year-old boy private. The teenager was accused of first degree reckless homicide. This was later modified, and the boy now faces a "tentative charge of Homicide by Negligent Handling of a Dangerous Weapon," according to an official press release. "The investigation into the circumstances of the shooting remains open and active."
Image Source – GoFundMe Page