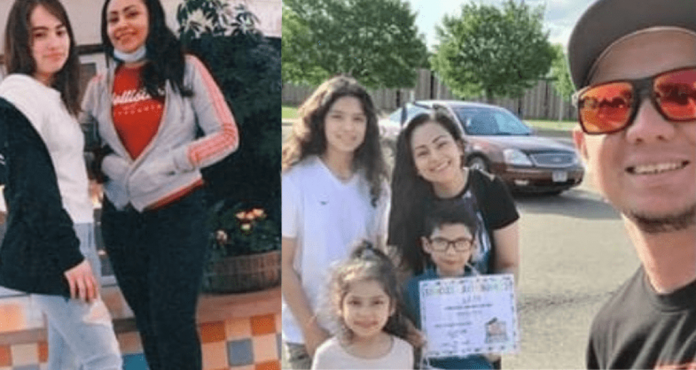 A family of seven tragically died in their sleep at their Minnesota home on Saturday night. Gas poisoning is suspected to be the reason behind the deaths of four adults and three children. Following an initial investigation, it was revealed that neighbors had not seen the family since Friday.
According to reports, investigators did not find any signs of forced entry or violence at the Hernandez-Pinto family's home located in 4400 block of 13th Street South. The family, comprising of a mom, dad, three kids, an aunt, and a niece, were found dead by police officers at their residence a little before 8 p.m. on Saturday while responding to a welfare check call.
Following an initial investigation, it was revealed that neighbors had not seen the family since Friday, according to reports.
Their bodies have been transported to the County Medical Examiner's Office for autopsies. Shortly after the tragic discovery, Mayor Shelly Carlson released a statement that read, "This is an absolute horrible tragedy, made even more poignant since it is close to the holidays. My heart aches for the family and friends who received this devastating news over the weekend."
"Our community mourns with them during this heartbreaking time. Please know there is no threat to the community and the Police Department, with the assistance from the Fire Department, are investigating," it continued. Although the cause of death hasn't been confirmed by authorities, they are not looking for any suspects. Additionally, they have assured residents of the area that there is no known threat as of now.
That being said, the Minnesota Bureau of Criminal Apprehension has been urged by local police to help process the scene as well. People who knew the family quite well revealed that the children would often come out to play at a nearby park with other kids in the community.
A neighbor went on to share how the kids in the locality would often gather at the Hernandez-Pinto family's home to play in an inflatable bouncy house owned by them.
A GoFundMe Page has been set up to cover the funeral cost and expenses of the deceased family. "We are asking for support for the Hernandez / Pinto family to cover funeral expenses. Unfortunately, Belin, Marleny, Favela, Mariela, Mike, Nena, and Elder passed away.
Any donation is very valuable to the family. Thank you very much for your help, God bless you and keep you. As well as the family, may God give them the strength to cope with this unfortunate tragedy," it read.