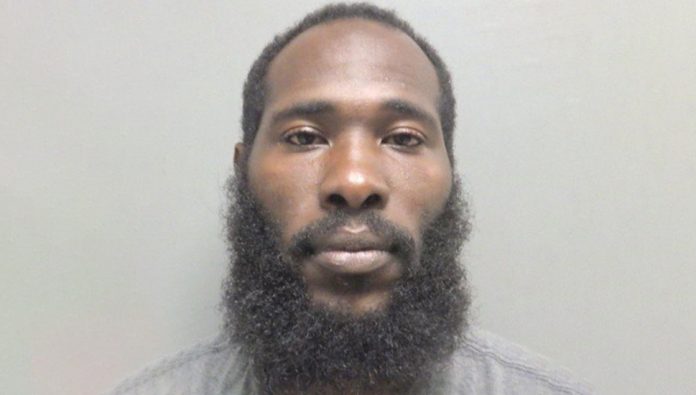 Monroe, LA – According to the Monroe Police Department, his name is Derrick Moore and he was arrested early Saturday morning.
The shooting occurred around 11:50 p.m. Friday.
It happened in the 200 block of Apple Street.
The responding officers discovered that the 31-year-old suspect pulled his vehicle up outside the residence where two victims were standing and began shooting at them.
Police said one of the victim suffered life-threatening injuries and was taken to a hospital for treatment. 
The 31-year-old suspect reportedly admitted to shooting at the victims.
After the shooting incident, the suspect drove over the Endom Bridge and threw his gun into the river.
The 31-year-old man was booked into the Ouachita Correctional Center on two counts of Attempted 2nd Degree Murder, and one count each of Obstruction of Justice and Violation of a Protective Order.
This story will be updated as new information become available.