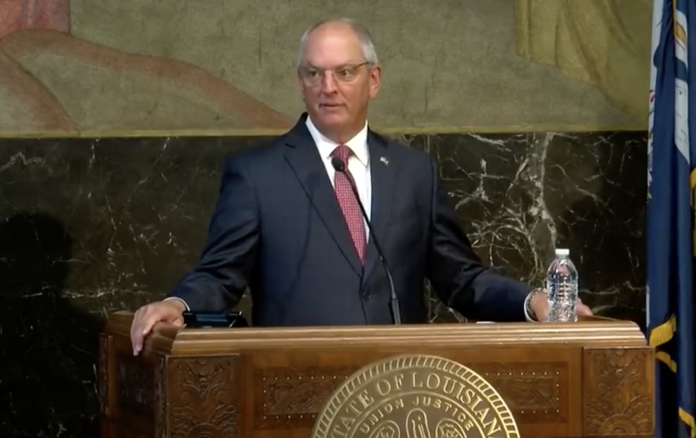 Shreveport, LA – According to the state officials, Governor John Be Edwards was reportedly selected for his consistent leadership and support of LANG as well as his numerous accomplishments including leading Louisiana's effort to pioneer groundbreaking methods to its cyber security response plans and methods. 
Those plans significantly included the Louisiana National Guard as part of a combined approach that applied all available state assets to the response. I
In 2017, Governor John Be Edwards took executive action and established the Louisiana Cybersecurity Commission.
In 2019, Governor John Be Edwards declared a state of emergency in response to ransomware attacks on state assets.
In 2022, Governor John Be Edwards along with the Director of the Cybersecurity and Infrastructure Security Agency, the Secretary of the Department of Homeland Security, White House Executives, and other federal and state officials met with the council and its working groups to identify priority initiatives.
Governor John Be Edwards has proven through his leadership and initiative that he understands the threat that malicious cyber activity poses to our national defense and the overall security of the United States. 
He has made sustained and far reaching contributions to countering this threat as evidenced by his leadership and his direct actions at the state and national levels.