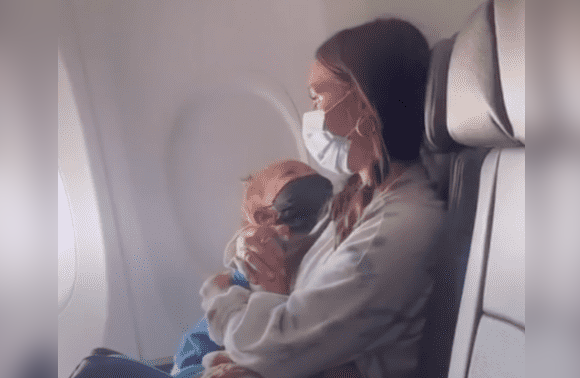 The mother and her toddler were on American Airlines flight when a flight attendant named Carl told her that her son has to wear a mask. The mom then tried to get her son to wear a mask, but she couldn't get the child to stay still and keep it on. Soon after this, the crew turned around the flight and had her escorted off the plane by police officers. A short video that circulated on social media showed the mother trying to get the restless toddler to settle down before being kicked off the flight.
When the mother, Amanda Pendarvis, later posted on social media about the incident, she said the entire ordeal was "humiliating/traumatizing".
"Waylon is asthmatic. We showed him a negative Covid test Waylon had yesterday. Told him he has asthma & has never worn a mask before," Amanda said of her exchange with Carl. "He did not care that this asthmatic child was literally hyperventilating."
As she narrated the incident, she said, "He got on the intercom and to say to the entire plane, 'I'm sorry for the delay but we are dealing with a non-compliant traveler.' I was not refusing a mask, nor did I even say I wouldn't try to keep a mask on my son. We were escorted off the plane as I was holding a mask over his little face. I genuinely don't have words."
Following the incident, American Airlines released a statement and said that the flight from Texas to Colorado returned to the gate just before it was about to take off from the airport. The statement added that the reason for the turn-around was a "party refusing to comply with crew member instructions."
Members of the crew also claimed that they saw young Waylon lying on the aisle floor while the plane was moving on the runway. And they reportedly tried to get him to sit down in his own seat.
Claiming that the crew did not know about the toddler's asthma, the spokesperson said: "At no time was it made known to our crew members that a member of the party was experiencing an asthma attack."