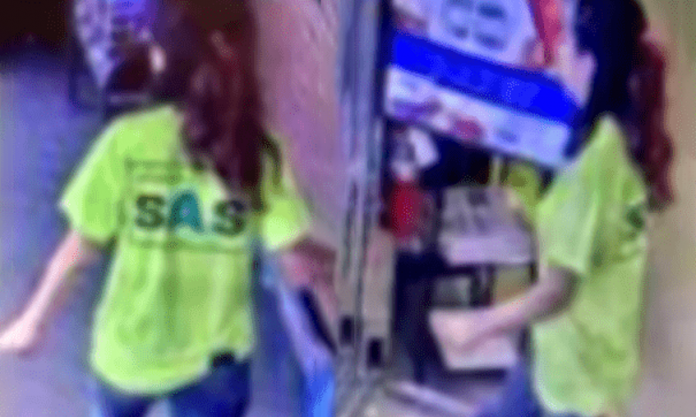 Desperate for help, a woman secretly slipped a note to a cashier and saved herself from a situation of domestic violence. On Thursday, October 14, 2021, the woman entered a Food Lion supermarket and was accompanied by another man. The two of them shopped and before leaving, the woman gave a note to the cashier and said she was afraid the man would hurt her.
The note made the cashier stop in their tracks and the store in South Carolina immediately alerted the police department. The Sheriff's Office went on to seek the public's help in identifying the woman captured in the CCTV footage.
"October 14th, at 1:20 PM, the pictured woman entered the Food Lion, located at 5233 Hwy. 557" said a post written by the department on Facebook. "She handed the cashier a note, appeared to be in distress, and stated the man she was with was going to hurt her. She left with a Hispanic male, who was wearing a black shirt driving the pictured black GMC truck, and headed on Highway 274."
Soon, the police were able to find the woman's location and ensured that she was safe.
"This person has been located and is safe. Thank you for your assistance," the police department confirmed.
After the recent incident where the woman was saved because of a note she gave the Food Lion cashier, it was noted how domestic violence victims sometimes have to resort to unusual ways to get help.
"The more a victim begins to get help and resources and the more… the batterer will try to cause more harm," Kearney said.
"The best thing to do is call the national domestic violence hotline. That number is 1-800-799-SAFE," Kearney added.
Image Source – YouTube Video