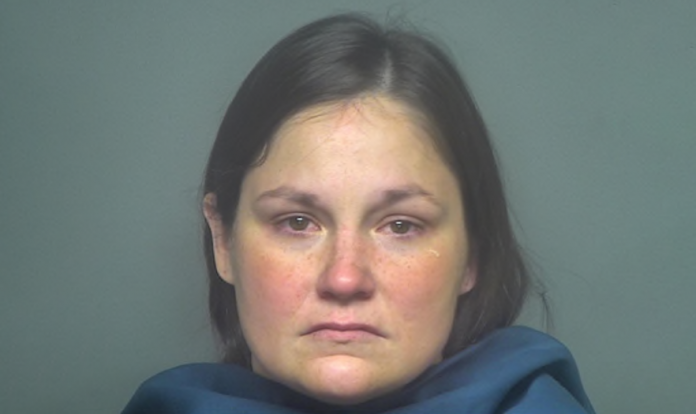 According to the court documents, the 33-year-old mother and the 55-year-old grandmother were both arrested and charged in the death of 11-month-old baby. Authorities said the infant died from a fentanyl overdose. The mom and the grandmother were charged on Monday. Prosecutors said both suspects were taken into custody and are facing separate charges in connection with the child's death.
This unfortunate incident occurred on Oct. 30. Deputies and EMS personnel responded to a report of an unresponsive child, according to reports. When the officers arrived at the residence in South Carolina, they found the 11-month-old child. Authorities said the child was not breathing and they attempted life-saving measures. Unfortunately, the baby died on the way to the local hospital. 
According to the police officials, toxicology report confirmed that the cause of death was a fentanyl overdose. Investigators revealed that the child's grandmother, Sharon Jordan, was the child's legal caretaker and the baby's mother, Joyce Stover, was at her home in South Carolina visiting her child.
The baby's mother was allowed to visit her child but was not allowed to be alone with the infant. Unfortunately, the baby's grandmother and legal guardian of the infant, temporarily left the home, leaving Stover and her infant unsupervised.
According to reports, the grandmother told authorities that she left her daughter and the child in her home unsupervised for approximately 30 minutes. When she returned to the house, she found Stover asleep while standing over the kitchen. She said that the baby was playing alone on the kitchen floor at that time.
The grandmother then picked the baby up off of the floor and played with her for a few minutes before placing her in the crib. The grandmother told authorities that nothing was wrong with the little girl when she put her down for the nap. But, 30 minutes later, she found the baby unresponsive and called police.
The responding officers also found bottles of Narcan where the infant slept. The child's grandmother was charged with unlawful neglect of a child. The baby's mother is facing one count of murder by child abuse. This is a developing story and it will be updated as new information become available.