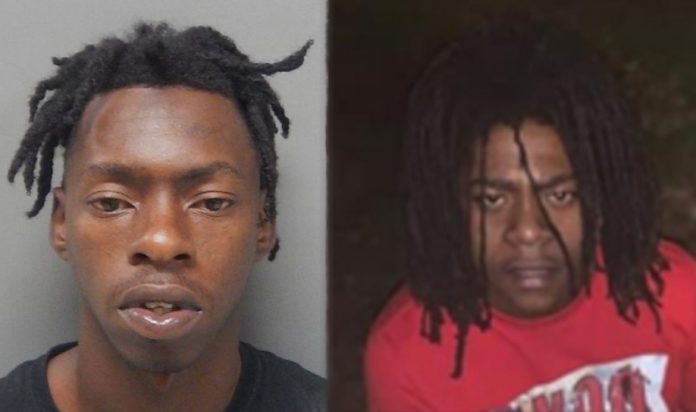 Monroe, LA – According to the Monroe Police Department, both suspects were arrested and taken into custody on Thursday.
MPD officials said that on June 16, information was received stating that both suspects, later identified as 17-year-old Dorsey Robinson and 21-year-old Damarvin Thomas, were at 806 Hudson Lane.
The Monroe Police Department SWAT team was called to the scene and both Thomas and Robinson were taken in custody without incident. 
Both suspects were wanted in connection with an Armed Robbery that occurred on June 10, 2022, in Monroe.
Thomas is also wanted for additional charges of Possession of Firearm by Felon, Possession of a Firearm by a Person Convicted of Domestic Abuse Battery, and Violation of a Protective Order.
This is a developing story and it will be updated as new information become available. 
Featured Image – Damarvin Thomas | Dorsey Robinson