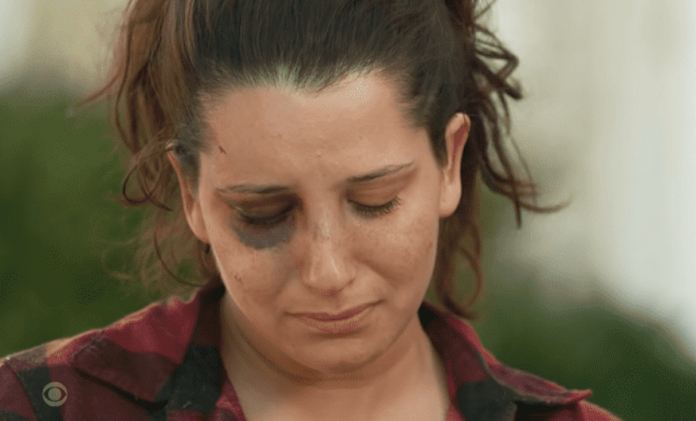 The storm that raged late Friday and early Saturday unleashed deadly tornadoes across central and southern United States. The impact destroyed buildings, crumbled factories, and claimed several lives. Officials now fear that the death toll could be well over 80 with Kentucky's governor saying that more than 70 people could have been killed following "one of the toughest nights in Kentucky history." Among the deceased was a three-year-old boy whose mother is left inconsolable.
"It happened so fast," said Huda Alubahi recalling the distressing outcome of the calamity. When the tornado tore through Kentucky, Alubahi and her two young sons were inside a small closet situated in a bathroom. According to reports, the mother was holding one-year-old Julius in one arm and three-year-old Jha'lil in the other as they took shelter inside the closet.
"I grabbed them and jumped into the closet and shut that closet door," she told reporter Begnaud. Unfortunately, the house collapsed onto them, injuring all three but fatally hurting Jha'lil. "And by the time that happened everything was on top of us. … I couldn't move. … It felt like all the floors and everything from upstairs probably was on me." 
"My baby, my 1-year-old, was crying," she revealed, noting that she could not move her arms to free herself and her children. A bathroom sink or toilet from the floor above had tumbled onto her face, giving her a painful black eye. As she was caught in the wreckage, Alubahi could hear her phone ringing but was unable to attend it as she didn't know where it was. 
At the time of the disaster, Alubahi's brother was also at her home. He was reportedly in the living room, which ended up collapsing into the basement. Thankfully, he managed to make his way out of the debris and attempted to locate his sister using the sound of her phone's ringtone. However, when the battery ran out, he relied on his nephew's cries and ultimately found them. 
"He ended up seeing my hand—that's all he could see," she shared. At that point, her baby had stopped crying and the mother couldn't help but assume the worst. "At that time I thought he was gone. But he wasn't," expressed Alubahi as she wiped her tears. "I never heard my 3-year-old say anything." The weight of the rubble was so much that she could not even turn her head to check whether her three-year-old was still alive. 
Unable to breathe properly, she began screaming for help and was ultimately pulled out with the help of several people including the child's father. Jha'lil had died in her arms and Alubahi was made aware of this after being transported to the hospital. "I didn't know until then," she said. "He was something special," she said remembering her deceased son. "He was perfect."