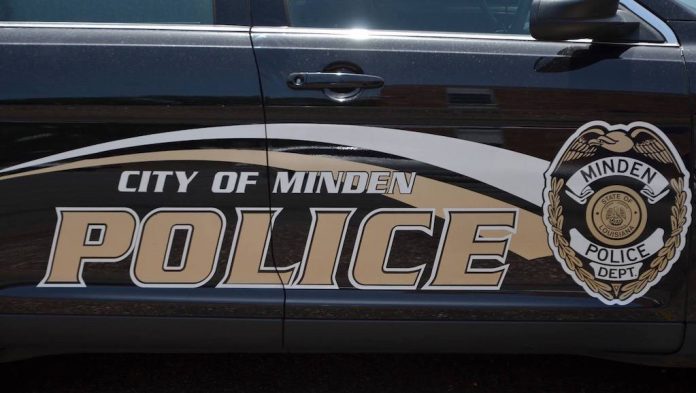 Minden, LA – According to the Minden Police Department, the 40-year-old suspect was arrested and taken into custody right after 3 p.m. Saturday.
His name is Michael Bradley and he is now charged with possession of methamphetamine with intent to distribute, possession of powder cocaine, 2 counts of possession of oxycodone, possession of Schedule IV alprazolam, possession of drug paraphernalia, and improper lane usage.
The 40-year-old suspect was arrested following Morris Dr traffic stop.
The responding officers conducted a traffic stop on the suspect's vehicle because Bradley was seen driving on the double yellow line in the road. 
The responding officers reportedly learned that the suspect's driver's license was suspended.
K9 was deployed and the responding officers searched the suspect's vehicle.  
They reportedly found: 14 grams of meth, 12 grams of marijuana, 2 grams of cocaine, 2 oxycodone pills, 1 oxycodone hydrochloride pill and 1 alprazolam pill.
There was also an unknown substance that will have to be sent to the lab for testing.