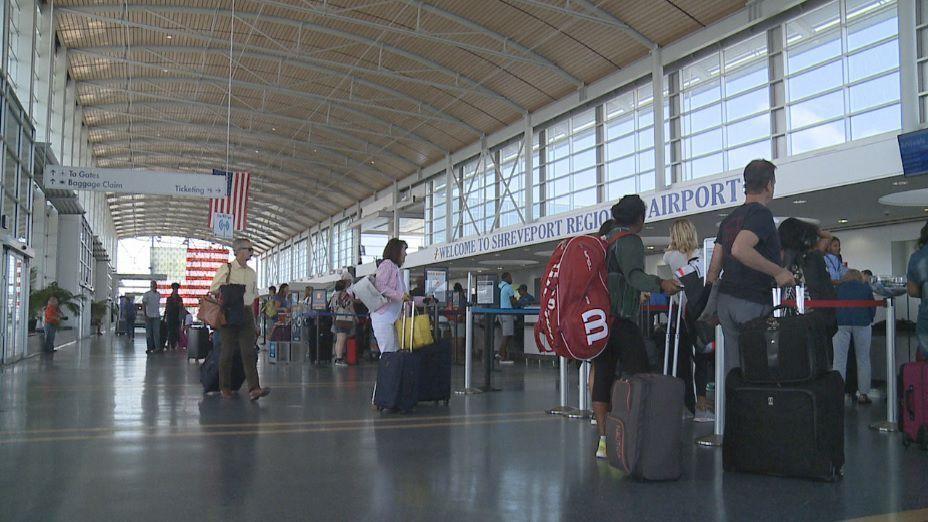 An angry Shreveport City Council postponed a vote to replace four passenger boarding bridges at Shreveport Regional Airport during a special meeting on Tuesday.
The council considered a resolution that would declare a public emergency in connection with the purchase of four used passenger boarding bridges for Shreveport Regional Airport.
A motion to postpone passed 5-1 after the revelation that the passenger boarding bridges had not been inspected at the airport in more than a decade.
Airports Director Wade Davis told the council, "Another issue was discovered this morning where these bridges have not been inspected since 2009. As a result, the inspector is on his way today to inspect it and we'll see how that goes today and tomorrow."
Council members were stunned by the revelation the passenger bridges had not been inspected in 11 years.
"That is incredible," Councilman John Nickelson said. "That is absolutely incredible."
Two of the passenger boarding bridges at Shreveport Regional Airport have been out of service or failed in excess of 90 days, resulting in a pair of lawsuits.
American Airlines has complained to the airport. Debbie Nahas, manager, corporate real estate for American, told airport officials, "The jet bridge situation needs to be solved immediately."
The airport could ill afford to lose American which accounts for nearly $2 million in airport revenue and 43% of the annual traffic.
Nickelson questioned Davis about the director's own thoughts about the lack of inspections for the jet bridges.
"Given your background in this industry, do you not also find it shocking that these bridges were not inspected for a decade? Isn't that shocking?," Nickelson asked Davis. "I couldn't believe it when I pulled the file this morning. There's no excuse for why this wasn't done. It should have been done a decade ago," Davis said.
Davis was also grilled by Councilwoman Tabatha Taylor, who asked Davis if he had contacted his councilperson.
Davis said he had dealt with the city administration.
"It would be good in the future to contact your councilperson because if it is such an immediate emergency, they have a way of representing his or her district and making sure this moves expediently," she said.
Airports Director Wade Davis speaks to the Shreveport City Council on Tuesday during a special meeting at Government Plaza.
There was also discussion of accountability from the council.