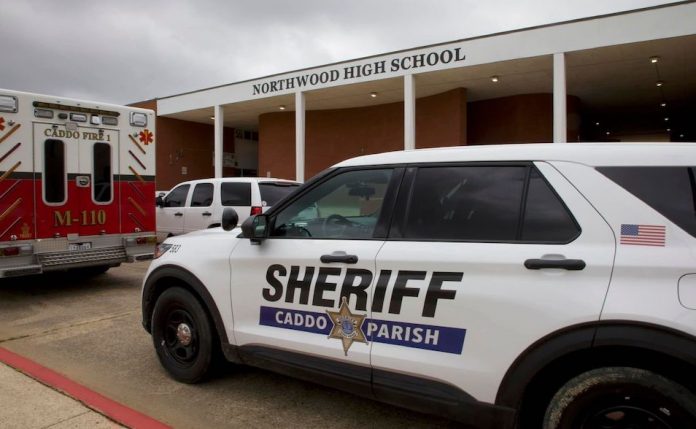 Caddo Parish, LA – According to the Caddo Parish Sheriff's Office, this incident occurred on Thursday.
The Sheriff's Office was notified about a call received by the Caddo 911 Center.
The caller indicated seeing a suspicious package inside Northwood High School, CPSO said.
Caddo Parish Sheriff's deputies and Shreveport Fire Department's Bomb Squad quickly responded and found no such package.
Another similar call came in For Green Oaks but was also determined to be a hoax.
After further investigation, CPSO detectives said the call was traced back to an IP address in Ethiopia.
Dozens of other schools across the country received a similar call.
Federal authorities have been notified.
This incident remains under investigation.
This is a developing story and it will be updated as new information become available.