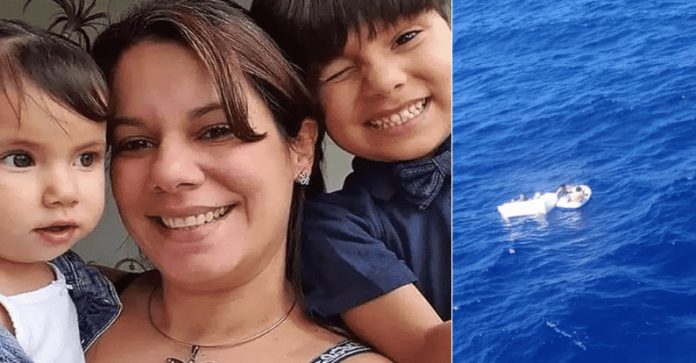 A mother died to keep her children alive while they were lost at sea under the scorching sun. Surrounded by water for as far as they could see, the mom and her family were shipwrecked and drifting around at sea for days before finally being spotted. When rescuers found them, she had been dead for about three or four hours while her children were clinging on to her lifeless body.
Before the accident, the mother, Mariely Chacón, was on a cruise with her husband, Remis, and their two children, 6-year-old Jose David and 2-year-old Maria Beatriz. The children's nanny had also accompanied the family on the trip from Higuerote to Tortuga Island in the Caribbean. A total of 9 people were on the boat that set out on the voyage on September 3.
While the boat was out on the sailing trip, disaster struck when a massive wave slammed into their vessel's hull and broke the boat apart. The impact led to a piece of the wreckage as well as a fridge floating out to sea with the mother, the children, and the nanny on top of them. Under the blazing sun with nothing but water around them for miles, the four of them spent days at sea and tried to hold on for dear life.
During the harrowing ordeal, Mariely reportedly drank her own urine so she could breastfeed her children and keep them alive. When rescuers finally found them, Mariely had lost her life after suffering serious dehydration and getting sunburnt in the unbearable temperature.
The young children were found alive, whereas their 25-year-old nanny, Veronica, also survived because she was able to take refuge in the fridge for those four days. Mariely's husband and the other crew members are still missing.
"The mother who died kept her children alive by breastfeeding them and drinking her own urine," the spokesperson was quoted saying. "She died three or four hours before the rescue from dehydration after drinking no water for three days."
Currently, the search is still going on to find the five other missing members that were part of the family trip. However, it's reported that the crew is slowly losing hope of finding them. Mariely's two children are expected to survive.