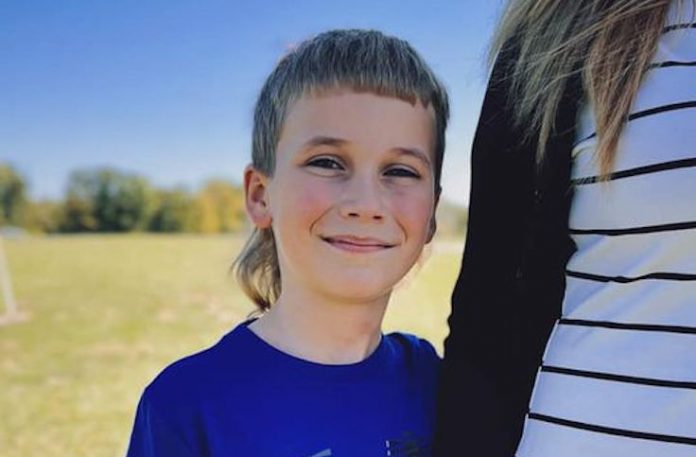 A 7-year-old boy got a birthday party to remember after his community showed up to celebrate his birthday. The 7-year-old, Stone, loves Lego and of course his mom but couldn't wait to turn 7 and celebrate with his classmates. The youngster was excited to celebrate his birthday, but sadly none of the children from his class who were invited actually came.
So, his quick-thinking mom put up a last-minute post on a local Facebook group asking people if they would want to come celebrate Stone's birthday.
Within hours she was inundated with responses; the entire community from the small town in Ohio stepped in to say they would be there to celebrate. Stone celebrated his birthday on Saturday with the entire town at Leaders Family Farms.
Stone's mom, Alexandra, says her son was very disappointed when none of his classmates accepted his birthday invite but was blown away by the response to her Facebook post.
"I was so thankful because a lot of the moms, they understood exactly where I was getting at," she said, "and I'm just grateful for everyone that came together and is here today."
Stone enjoyed zip-lining, carnival games, pumpkins getting launched in the air and blowing stuff up with Imagination Station. Staff at Leaders Family Farm made Stone's birthday very special.
Emma Reynolds, Stone's older sister, said she was happy to see her little brother smile on his day.
"I'm glad he's happy because you know we got the police department here and bunch of fire trucks and he's really happy," said Emma.