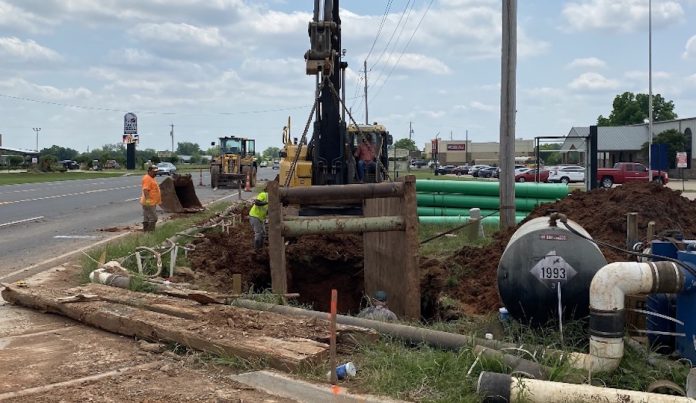 Bossier City, LA – According to the statement, the commercial development along north Airline Dr is continuing at a rapid pace.
Officials have announced that the cost of the project is roughly $1.2 million, including a gravity main at the intersection of Kingston Rd. and Airline.
Ladies and gentlemen, the project is currently moving south and will terminate just north of Willow Lake Blvd.
A future project will eventually connect Oak Creek subdivision to the system.
Contractors are working in the right-of-way of that section of Airline Dr. south of Kingston Rd., but no traffic interruption is expected.
NOTE: motorists are asked to exercise caution when driving through the work area.
This is a developing story and it will be updated as new information become available.