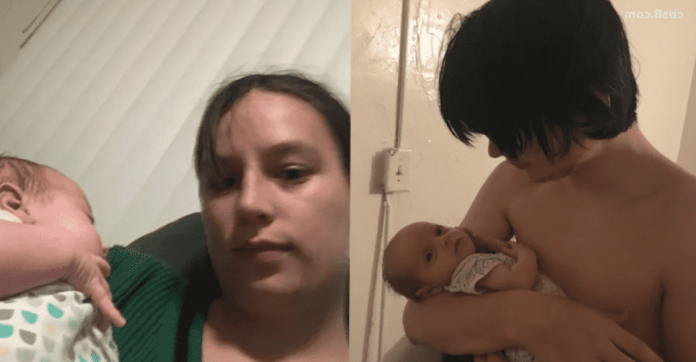 According to the court documents, the young couple from California is accused of murdering their baby girl after the infant was found unresponsive on November 10, 2021. Child Welfare Services had returned the baby to her parents just weeks before the little one lost her life. About three months back, the child baby was taken away from her parents after her birth and placed in the emergency custody of her great aunt. Social services found the family apartment dirty and deemed it an unfit environment to raise a child. Hence, the newborn baby began staying with her great aunt.
Within a month and a half, the apartment was cleaned up, and social services decided the baby, Delilah, could be placed in the care of her own parents, Elizabeth Ucman and Brandon Copeland. However, family members protested against this and said the young couple wouldn't be able to take care of the child.
Delilah's great-grandmother, Adrienne Arnett, said she knew her granddaughter was dangerous and warned social services about placing the baby in Elizabeth's care.
"Social services was told by every member of the family that she was dangerous. We knew the boy was dangerous," Adrienne said.
Despite pleading with county Child Welfare Services not to return the baby, Adrienne said officials handed the baby over to Elizabeth and Brandon about six weeks before her death.
"God only knows what that baby suffered between the time they got their hands on her till the time that baby died," Adrienne added.
After the news of Delilah's death came out, the young couple's next-door neighbor, Sabrina Camacho, said she had no idea Elizabeth and Brandon were living with a baby. Although there were no signs of an infant in the house, Sabrina said she would often hear the parents argue with each other inside their apartment.
"I know they've had domestic disputes in the past. At least you could hear it. Yelling at each other," Sabrina said.
On November 9, 2021, the police responded to a call about a medical emergency and arrived at Elizabeth's apartment to find Delilah unresponsive. She was rushed to the hospital and eventually pronounced dead.
While the police have not revealed the events that led to the baby's death, Adrienne believes "this baby went through living hell."
"Delilah is in heaven. I can't help her but there are so many other babies out there. I can't save my grandbaby but maybe we can save some others," the great-grandmother said.
"We have a whole family of people that would have taken care of this baby," Adrienne added.
Both the baby's parents were arrested after Delilah lost her life and are being held without bond, according to reports. They pleaded not guilty to murder charges and are scheduled to appear in court again soon. This story will be updated.