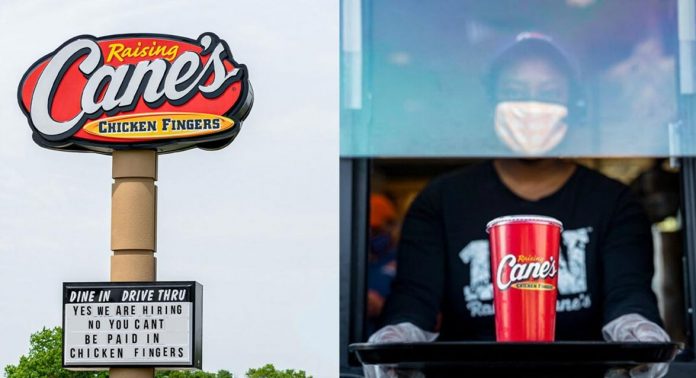 One national fast food chain is proving that when things get tough, everyone helps out.
This week Raising Cane's will send hundreds of corporate staff to work in their restaurants across the US as fry cooks and cashiers. They will also help recruit new restaurant employees.
"What we are doing is kind of like, an all-hands-on-deck approach," AJ Kumaran, Raising Cane's co-CEO and COO told TODAY Food.
Like many others, the Baton Rogue-based company has been struggling to maintain employees. Low pay, lack of child care, and exposure to COVID-19 are just some of the concerns.
Raising Cane's hopes to change that in the coming weeks. Before the end of the year they plan to hire 10,000 restaurant workers and they want to invest more than $70 million in wage increases.
"The wages or the market is very competitive, wages are going up, cost of doing business is going up, the supply chain is a mess, and prices are going up," Kumaran said.
For the time being, Raising Cane's corporate employees who want to help out will be out in the field lending a hand as a fry cook, cashier, or recruiting new talent.
"It's no secret that today's hiring market is a challenge, and ahead of our massive growth next year, having the support we need is critical," said Kumaran. "We are all in this together, and when our restaurants need us, we're there."