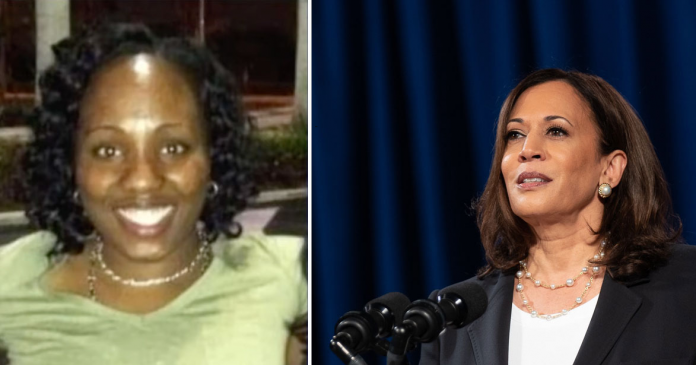 According to court documents, the 39-year-old woman pleaded guilty to six charges last week. Prosecutors say she faces up to five years in prison. In the beginning of the year, the defendant used a computer application to send her husband, who was in prison, 30-second clips of herself speaking about the newly elected president and vice president.
The videos showed herself complaining and speaking angrily to the camera about her hatred for President Biden and Vice President Harris, among others. Prosecutors say that in February, the clips turned violent.
"Kamala Harris you are going to die. Your days are numbered already. Someone paid me $53,000 just to f— you up and I'm gonna take the, I'm gonna do the job, okay," the defendant, Niviane Petit Phelps, said in one video.
The former nurse from Florida also sent her husband a picture of herself holding a weapon. She also applied for a concealed weapon permit.
During an investigation, she said she "doesn't know" what would have happened if authorities didn't intervene.
She also stated that she was upset that Harris was the current vice president and was unsure that she was Black. She also did not believe that Harris placed her hand on the Bible during the inauguration. Phelps herself is a Black woman.
All of which are untrue. Vice President Harris is the first Black American to be elected vice president of the United States, and she placed her hand on the Bible when she was sworn in. Her attorney said that Phelps had been venting her frustrations and did not intend to carry out any of her threats. Her mother also expressed similar sentiments prior to her plea.
"She doesn't even know what she's doing," Heroeia Petit said in April.
"Don't punish her … 'cause she listened to what people tell her," Petit said. " … She's desperate. She don't got nothing to do. Her husband's been in jail 10 years, two children. The house, she lost everything."
Phelps' sentencing will be on November 19, and she will face up to five years in prison. Her attorney hopes to have it reduced to 30 months to 3 years in prison. He will also seek a sentence where prison is not involved.