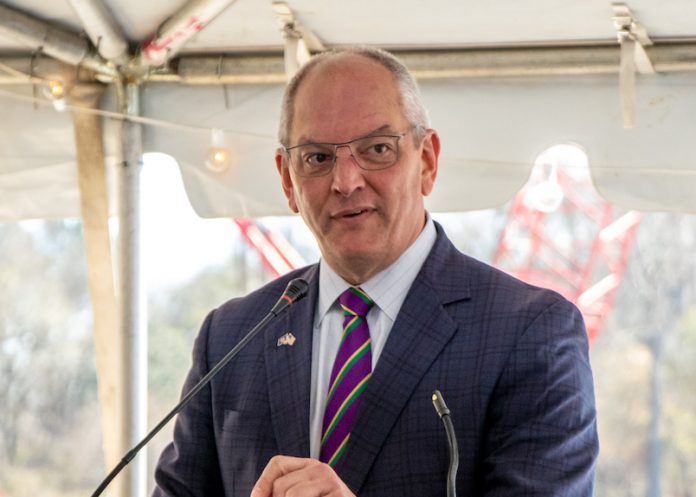 Shreveport, LA – According to the state officials, the average state transportation secretary serves for three years, but Dr. Wilson served Louisiana in the role of secretary for more than seven and completed more than 16 years of executive service at DOTD. During his tenure as Secretary, the state invested nearly $5.5 billion in infrastructure projects around the state consisting of more than 2,230 projects compiling nearly 7,000 miles of improvements.
Under Dr. Wilson's leadership Louisiana has finally addressed long-needed projects, from the planned Calcasieu River Bridge replacement to the Barksdale Interchange, widening of I-10, elevation of LA-1, dredging of the Mississippi River and diversion of the Comite River, support for locally-owned bridges in need of repair, and so much more.
Sec. Wilson was recognized nationally when he was elected as the first African American president of the American Association of State Highway and Transportation Officials in 2020-2021.
Governor Edwards released the following statement:
"Dr. Shawn Wilson has been the most effective DOTD secretary in state history. Despite tremendous challenges with state revenue, devastating hurricanes, and the unprecedented impacts of COVID-19 on our workforce and supply chain, Shawn has tackled important infrastructure projects that were previously only talked and dreamed about for decades.
From the biggest, most high-profile projects along major interstates to less glamorous but equally important rural infrastructure, he has worked tirelessly to unleash our economic potential and improve quality of life for everyone in our state by making major improvements to our roads, bridges, ports, rail system, flood control, and more.
His yeoman's work will continue to bear fruit for years and years to come. He set a great example for future leaders of DOTD and our state by always focusing on what was best for our people and working across partisan, ideological, and regional divides to build consensus."