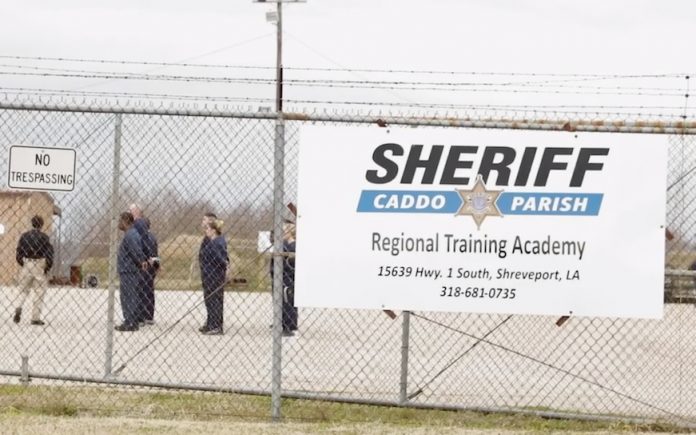 Shreveport, LA – According to the CPSO, the graduation exercises will take place at at 4 p.m. at Calvary Baptist Church, 9333 Linwood Avenue, Shreveport.
CPSO announced that Sheriff Steve Prator will be the guest speaker. 
According to the statement, 11 agencies will be represented when graduates take the oath of office, receive their badges, and participate in a special ceremony where family and friends assist them with pinning on their badges for the first time.  
Officials said that the class participants received 535 hours or more of peace officer training in areas including law, patrol activities, traffic services, report writing, investigations, firearms, first aid, and criminal justice.
According to the Caddo Parish Sheriff's Office, graduates are: Garrett Bailey, Alonjanae Benjamin, Dylan Bradley, William Conly, April Davis, Corey Harris, Chad Hollins, Robert Hopkins, Abigail Jones, Nelson Melton, Tristen Moore, Tiffany Schubert, Shanice Thomas, Joseph Watkins (Caddo Parish Sheriff's Office); Bryan Miller, Samuel Miller, Zachary Smith (Camp Minden Military Police); Austin Whitten (Centenary Police Department); Matthew Brooks (Desoto Parish Sheriff's Office);  D'Corrian Livingston (Grambling City Police Department); Shanita Marshall (Grambling State University Police Department);  Joshua Schenck (Mansfield Police Department); Terrance Anders, Kevin Cavanaugh, (Office of Juvenile Justice); Harold Pardee, Noah Sepulvado, (Sabine Parish Sheriff's Office); Macy Boyer-Bowlin (Shreveport City Marshal) and Bionka Howard (Southern University Police Department).
This story will be updated as new information become available.