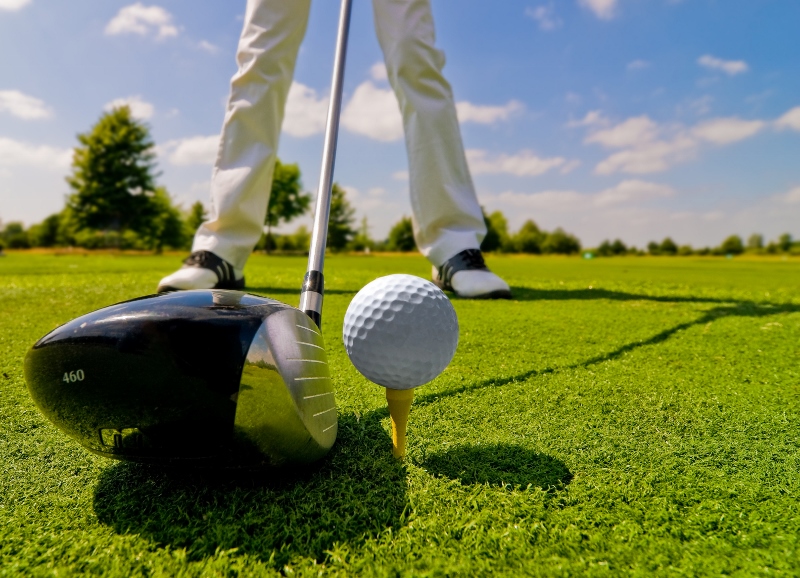 With golf on the mind, I'm laying down a challenge to all Shreveport-Bossier golfers.
Before the trash talk starts coming my way, let me be totally and completely clear… I am a horrible golfer. In fact, I've often compared my golf game to a combination of cricket and an Easter egg hunt. Basically the ball rarely leaves the ground, and I lose at least 15 balls every round.
Now that I've humbled myself before you, allow me to brag a little bit. I have the weirdest ability to hit golf balls off of cans and bottles. I don't know how I developed this talent, but I will say it's one of maybe three talents I possess, so I don't feel arrogant about bragging about this. In case you're wondering, my other two talents are performing staring contests and a naturally beautiful yodeling voice.
Recently, I was playing a round of golf when I admittedly found myself in two very familiar positions.
Number 1: I was quite inebriated. Number 2: I was losing.
Those two combined led me to tee off on the 18th fairway using a Natty Light Seltzer can as a tee. My friends told me not even to attempt it, but I lost three out of my last four balls off the tee, so I really didn't have much to lose. So naturally, I smashed not only my best drive of the day, but probably one of the best drives of my life.
Then, less than a week later, my buddy brought a bottle of champagne to the golf course. Why in the world he bring a large glass bottle of champagne to a golf course I'll never know, but I only had one thing in my mind when I saw him break it open.
I knew I had to tee-off with it.
Despite repetitive warnings from my friends, I drunkenly smashed a golf ball off the top of that sucker. Can you guess what happened next? Of course you can, I smashed it long and right down the center of the fairway. Also, once again, my best drive of the day.
Check out my videos below and see if you have what it takes to hit my golf shot! Prove it, and submit your video through out K945 app's media submission page, or tag K945 on social media. Of course, you don't win anything accept my love and admiration.
Get to studying!