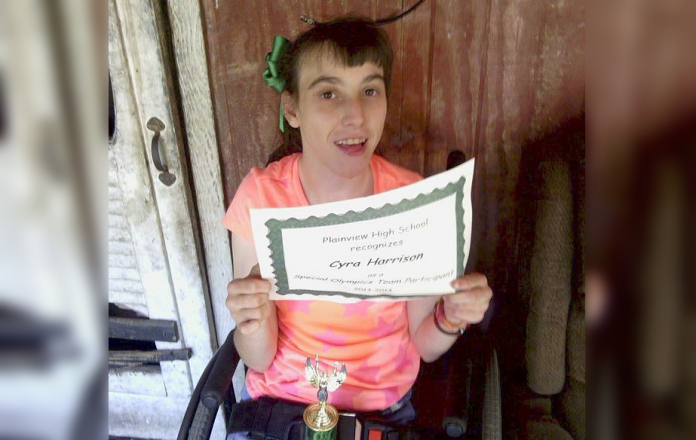 According to the court documents, the 50-year-old mother from Louisiana was sentenced to 50 years in prison this week after pleading guilty to playing a role in her daughter's 2018 death. Prosecutors say the mom received a 40-year sentence for her manslaughter plea and 10 years for conspiracy to commit second-degree murder.
Her name is Karen Johnson Harrison and officials say that her trial was reportedly supposed to begin this week. But, she took a plea deal on the charges.
According to the RPSO, deputies responded to a call right before 10 a.m. on Nov. 23, 2018, regarding a natural death. The responding deputies found the victim in deplorable living conditions and determined there needed to be a larger investigation. The 25-year-old victim, Cyra Harrison, reportedly had cerebral palsy.
Authorities believed her death was caused by severe intentional neglect. 
The coroner's report said the victim weighed around 65-70 pounds at the time of her death. Her death was ruled a homicide with the cause as failure to thrive and dehydration due to cerebral palsy and neglect.
The responding deputies say that their home was filled with animal feces, cockroaches, and flies. The victim was discovered on a mattress containing spoiled food, dog food, and bodily fluids.
This story will be updated as new information become available.