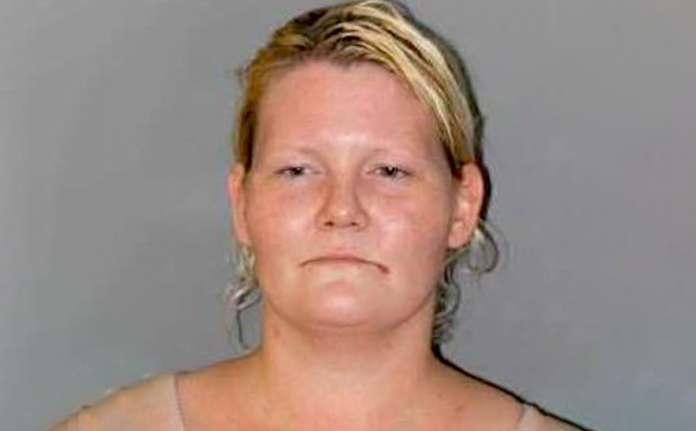 According to the police officials, the 34-year-old mother has been charged with negligent homicide with a motor vehicle. Prosecutors say the woman drank part of a bottle of liquor on her way home from running errands and struck her 3-year-old son in her own driveway.  Unfortunately, the 3-year-old boy died less than an hour at the hospital. The woman allegedly admitted to drinking more than half of the 1/2 pint bottle of Jaegermiester.
Her name is Jessica Raymond and she was arrested and charged on Monday. Prosecutors say that a blood alcohol report on the defendant registered nothing — "0.000g% ethanol by weight. She told prosecutors that she looked away for a few seconds, because some groceries fell to the floor of the minivan after she hit a bump in the driveway. She was only 200ft away from her home in Connecticut when she drank the Jaegermiester.
The victim's father waved down a state trooper as the officer drove west. He told the trooper that his son was hit by a vehicle that his wife was driving and needed help. The responding officers said that the child was excessively bleeding from the left side of his face due to what looked like extreme blunt force trauma. The boy was later pronounced dead. The father said that his wife hit the child with her vehicle. This unfortunate incident occurred on May 3, 2020.
There were at least 10 witnesses to the event, including an 11-year-old girl. One witness said the victim was frequently outside playing and that she was very concerned for the boy's safety. The witness further described the defendant as a social drinker who sometimes left glasses of alcohol around the house unfinished.  
Another witness said the defendant had some mental health issues and other medical issues and took Cymbola, Valium, Adderal, ulcer medications as well as some others. The witness also said the defendant had issues with drugs in the past but didn't exhibit any signs of drug abuse when the witness was in her presence.
Prosecutors say the minivan collided with the boy while his mother was negotiating a curve to the right in her driveway. The 3-year-old was struck and the minivan's left front fender was crushed by the impact. The boy was located within the center portion of the driveway when he was struck. This story will be updated as new information become available.